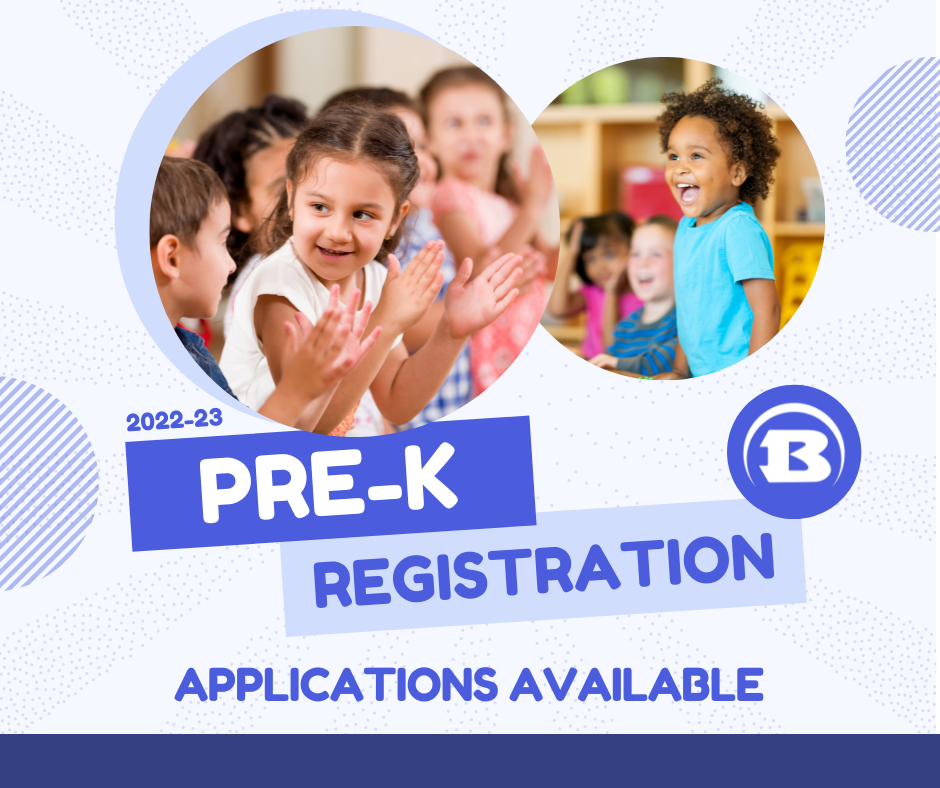 Bryant Pre-K accepts children who are 4 years of age by August 1. The program offers both grant paid and tuition paid slots. We offer an exceptional Pre-K program for children. Our program is Better Beginnings 3-Star Certified. Each classroom has a certified teacher and credentialed paraprofessional.
To make registration as easy as possible, we have included a checklist for parents with the application.
Pre-K Application for 2022-23 en español
NOTE: Please make sure to read the application in detail and submit all required documents.
Applications will not be considered until parents provide a completed application and all required documents.

How to submit application:
(1) IN PERSON: Bring completed application from 7am-2pm at the Pre-K building, next to Bryant Elementary, beginning March 7.

(2) DROP BOX: Drop off completed application in drop box located in front of the Bryant Pre-K, beginning March 7 (available 24/7).
If you have questions, please contact:
Tisha Long, Bryant Pre-K Coordinator,
501-847-5650
earlychildhood@bryantschools.org