Special Olympics is dedicated to promoting social inclusion through shared sports training and competition experiences. Unified Sports joins people with and without intellectual disabilities on the same sports team made up of people of similar age and ability, making practices more fun and games more challenging and exciting for all.
We are excited to provide an update to Unified Sports at Bryant High School. Our athletes have been busy competing in a number of events since the beginning of the school year.
Unified Golf (September 2022) / Coach Mrs. Currey
Thomas Cannon and Logan Gratham received gold medals in Division 1 Male 16-21
Julie Gratham/Mr. Reynolds (Partner) received Bronze in Division 2 Female/Male
Lauren Nelson/ Ms. Blake (Partner) received Gold in Division 1 Female 22+
C'yon Marshall/ Mr. Pfeiffer (Partner) received Silver in Division 3 male 22+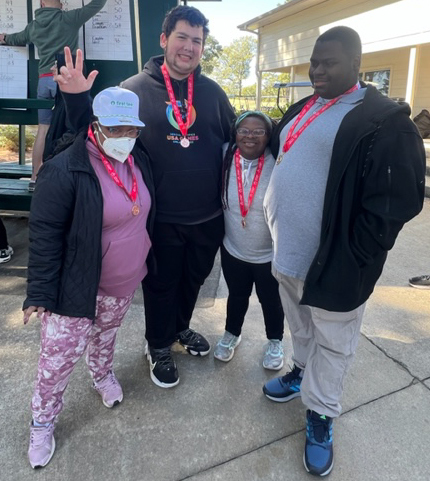 Unified Flag Football (November 2022) / Teacher/Coach Mrs. Currey with Jessica Fenter and Ashley Brewer The BHS Unified team placed 4th in flag football at the Youth Summit.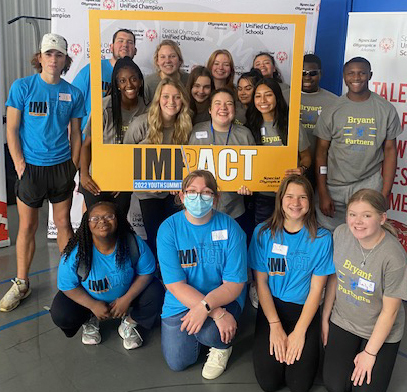 Unified and Traditional Bowling (February 2023) / Coach Mrs. Currey with assistance from Phylinda Green, Stephanie Scott, Stephanie Beck, Cody Young, Gloria Brown, Rhonda Naumann, Ashley Brewer
Four of Bryant's Unified teams made state along with player Eric Mitcham who received a Gold in the Individual division.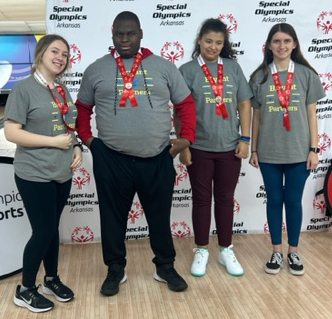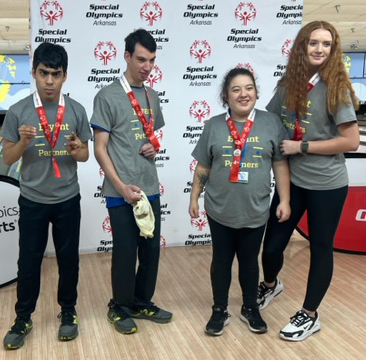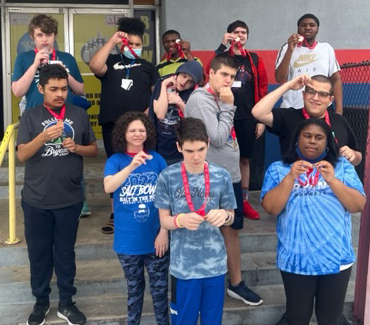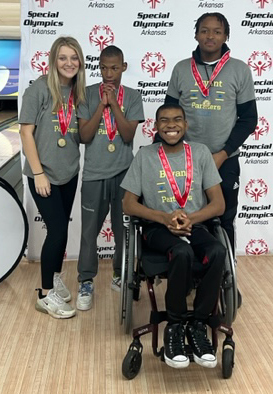 The Unified Bowling team of Thomas Cannon, Julie Grantham, Logan Grantham and Olive Grantham received Gold. They participated in the AAA Bowling competition on Feb. 8 where they were named state runner-up.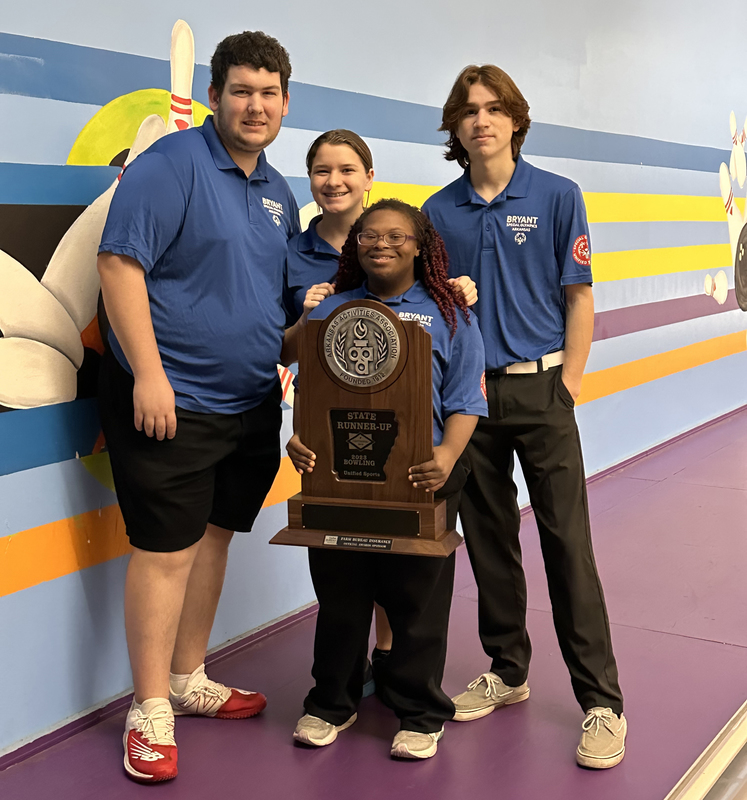 Unified Basketball (January 2023) / Coach Lynda Currey and assistant CeCe Elder The Unified Basketball team placed 3rd in our brackett at Ozark High School.
Unified and Traditional Basketball (March 2023)
The Unified Basketball team placed second. Team members included Thomas Cannon, Katerrion Gardner, C'yon Marshall, Julie Grantham, Mckenlee Redmon, Katelyn Morton, Miquel Graham, Jalen Jones, Maci Rowlett, Jayla Knight, and Aiden Decklman. Coach is Lynda Currey.
The traditional team placed 3rd. Team members included Nic Fryar, Eric Mitcham, Archie Williams, Lauren Nelson, KK Roots, Patience Brown, Anakin Barker, and Cameron Ricks. Coaches are Ashley Brewer, Allie Mashburn, and Jessica Fenter.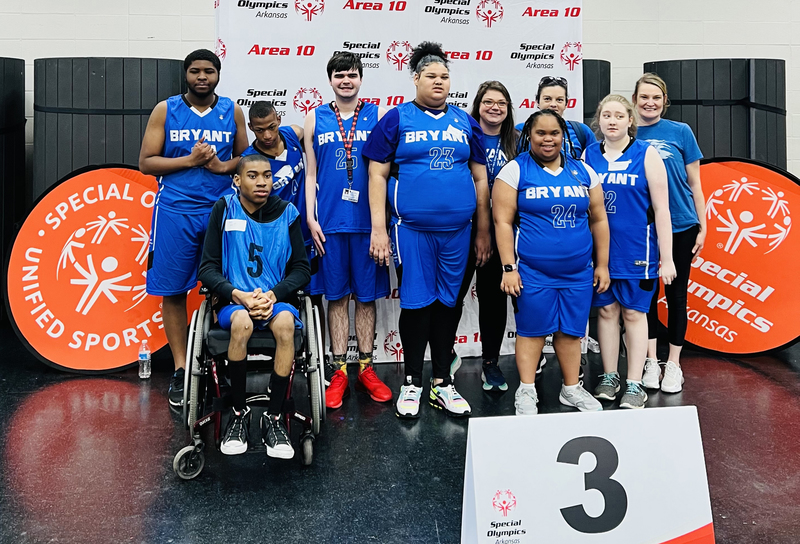 Individual Skills John Dylan Sheridan: 2nd place Joshua Barger: 4th place Rafael Aranda: 1st place Evan Welch: 3rd place Pablo Hernandez: 4th place Aaron Lyons: 5th place Lawson Morris: 2nd place Ali Chism ; 3rd Place
Unified Team sponsors include Nancy Solomon, Cody Young, Stephaine Beck, Stephanie Scott, Phylinda Green, and Jamie Golden.