Parents, Just a friendly reminder, if you have not had a chance to fill out the "Instructional Options Survey", please take a moment to complete it. The survey will close on July 5 at midnight. We have added a few questions and answers (in blue) to our FAQ document. If you have any questions that have not been answered, please complete the feedback request form before Friday, July 3 at 3 pm to receive a response in a timely manner. Survey:
https://forms.gle/LUEpqPG1bCaRj82z8
FAQ:
https://5il.co/hcmh
Feedback Request:
https://forms.gle/WihLHcv6noJiMiDDA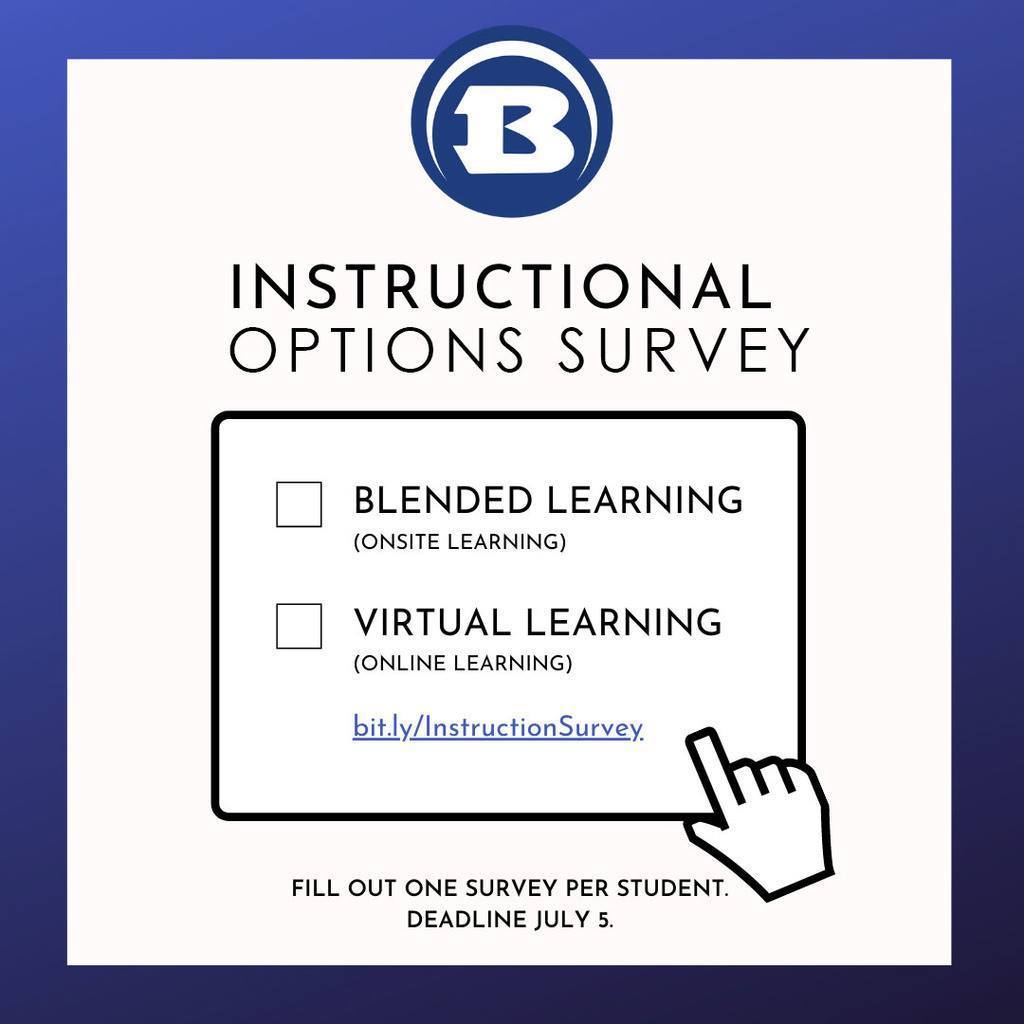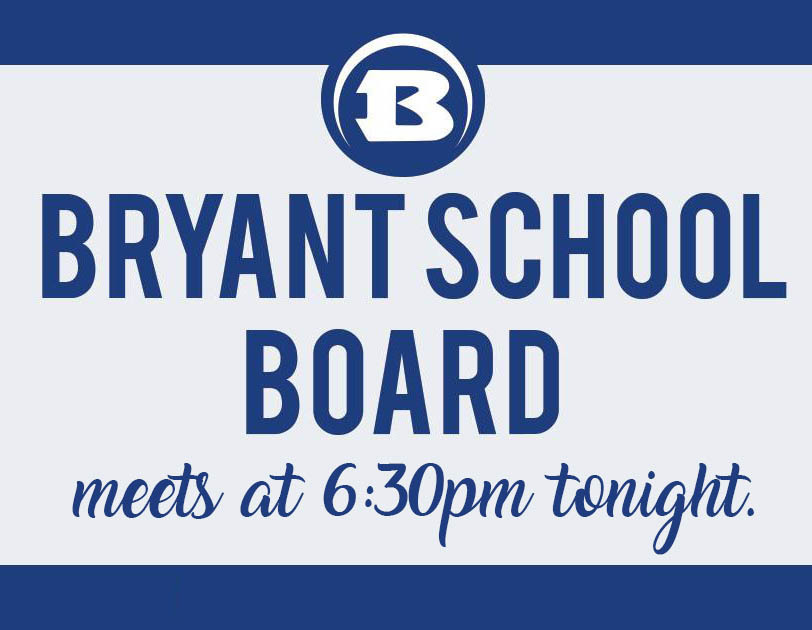 We appreciate all of your feedback and have updated our FAQ document with additional information regarding blended (onsite) and virtual (online) learning. If you have not had a chance to submit the survey, you have until July 5 to complete it. FAQ Document:
https://5il.co/hcmh
Survey:
http://bit.ly/InstructionSurvey

Bryant Public Schools is actively planning for student re-engagement this fall. Your responses to the Instructional Options survey are CRITICAL to plan for staffing, logistics, and safety precautions. The survey is REQUIRED for all students. FILL OUT ONE SURVEY PER STUDENT. (If you have three students, you will need to complete the survey three times, one for each child.) The survey is open from June 22-July 5. DEADLINE IS JULY 5. IF WE DO NOT RECEIVE A SURVEY RESPONSE FOR EACH ONE OF YOUR STUDENTS, WE WILL ASSUME STUDENTS WILL ATTEND BLENDED LEARNING (ONSITE LEARNING) IN THE FALL. Survey Link: bit.ly/InstructionSurvey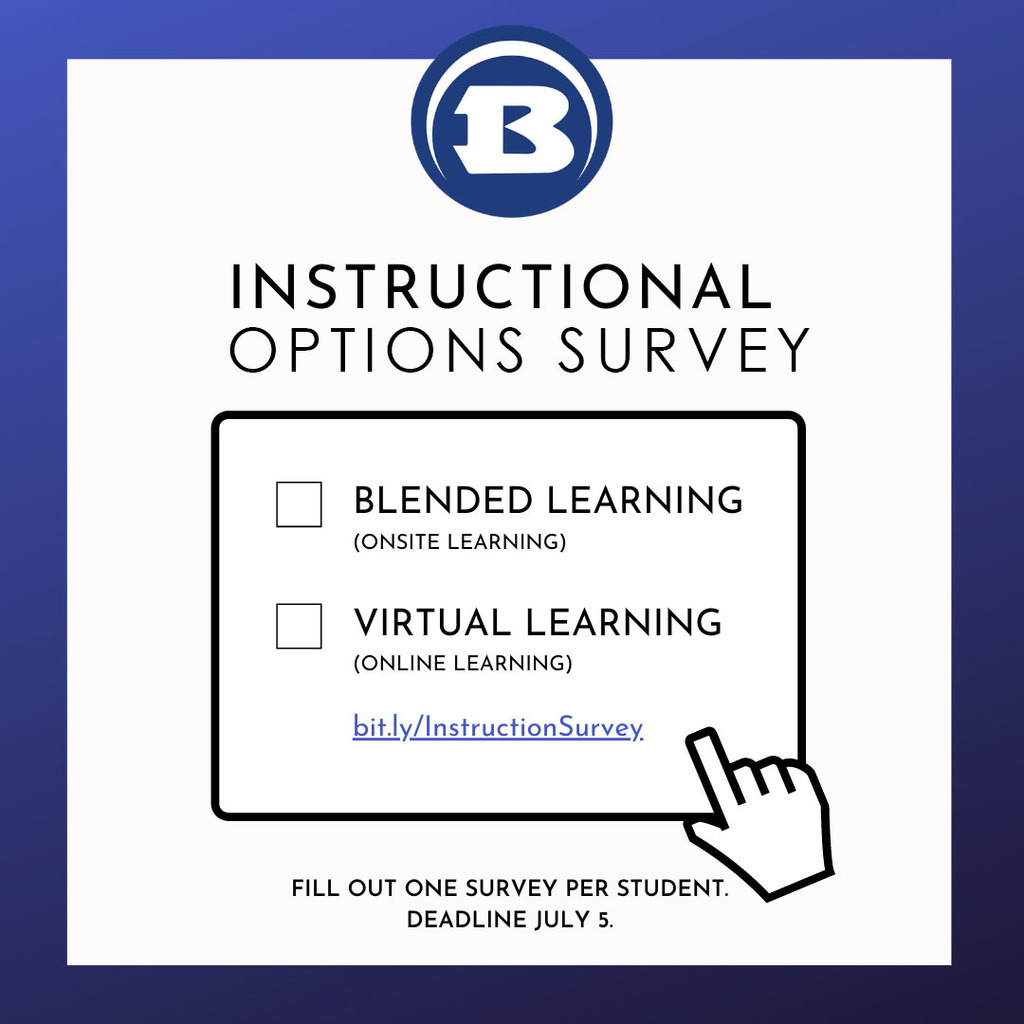 Bryant Public Schools is excited to welcome our newest school board member, Patrice Muldrow. Mrs. Muldrow was appointed to the Board to fill the vacant At Large Position B, formerly held by Danny Chism. Mrs. Muldrow is an Arkansas native, wife, and mother of two sons. She and her family have lived in Saline County for the past 13 years. She is a Registered Nurse by profession and is actively involved in Restoration Ministries Christian Fellowship Church. Thank you, Mrs. Muldrow, for your willingness to serve our community. #Teamof7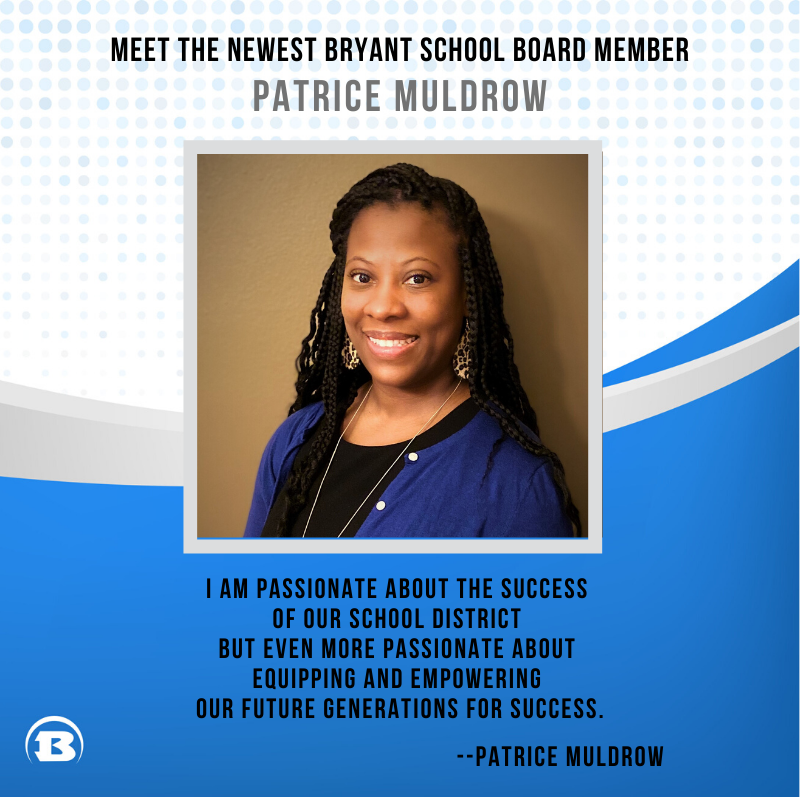 Danny Chism was honored for his three years of school board service to the students, parents, and community of Bryant Schools. Thank you, Mr. Chism, for your leadership and wise decisions, always made with students at the forefront.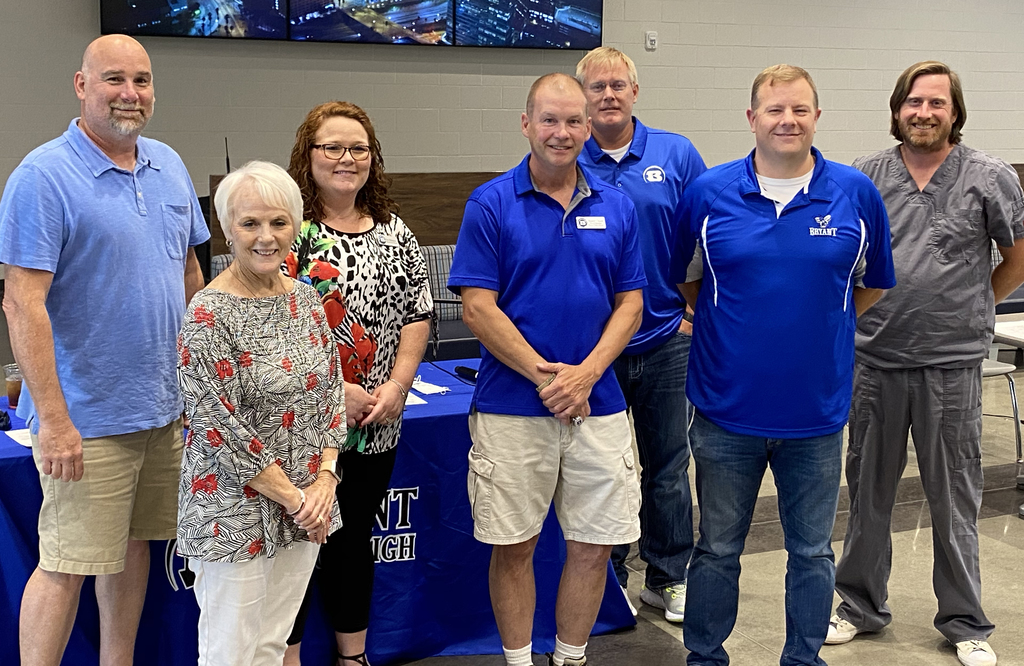 The Bryant School Board honored Connor Maurer's service as Student Senate president. Connor updated the Board monthly on Student Senate activities. We wish him the best as he enters UofA this fall!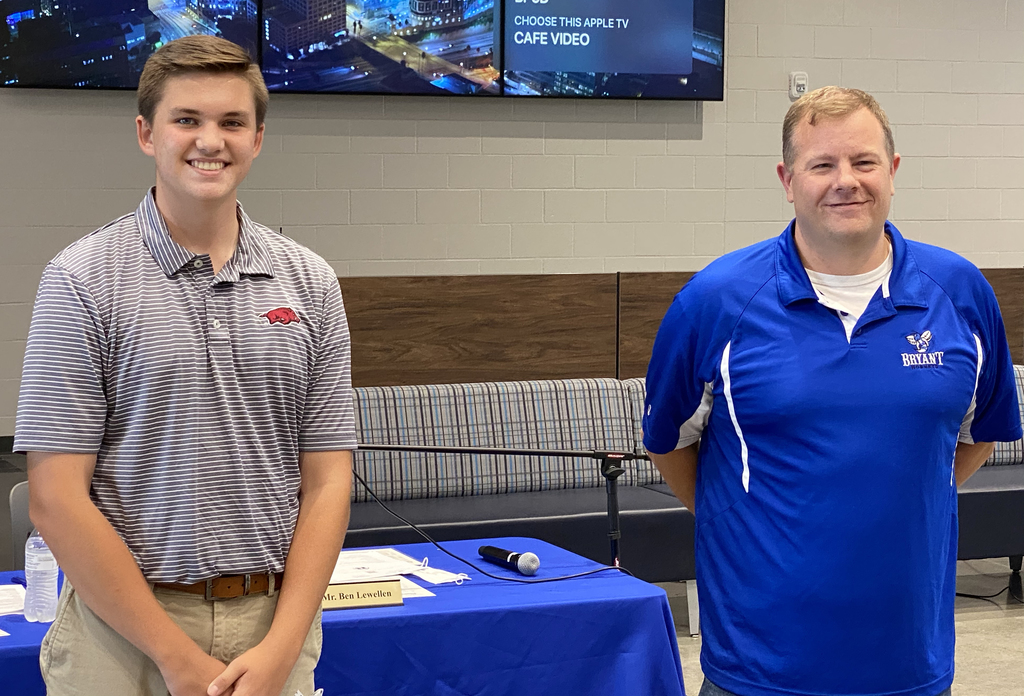 Bryant Head Football Coach Buck James was honored as the recipient of the overall All-Arkansas Preps Coach of the Year award. #212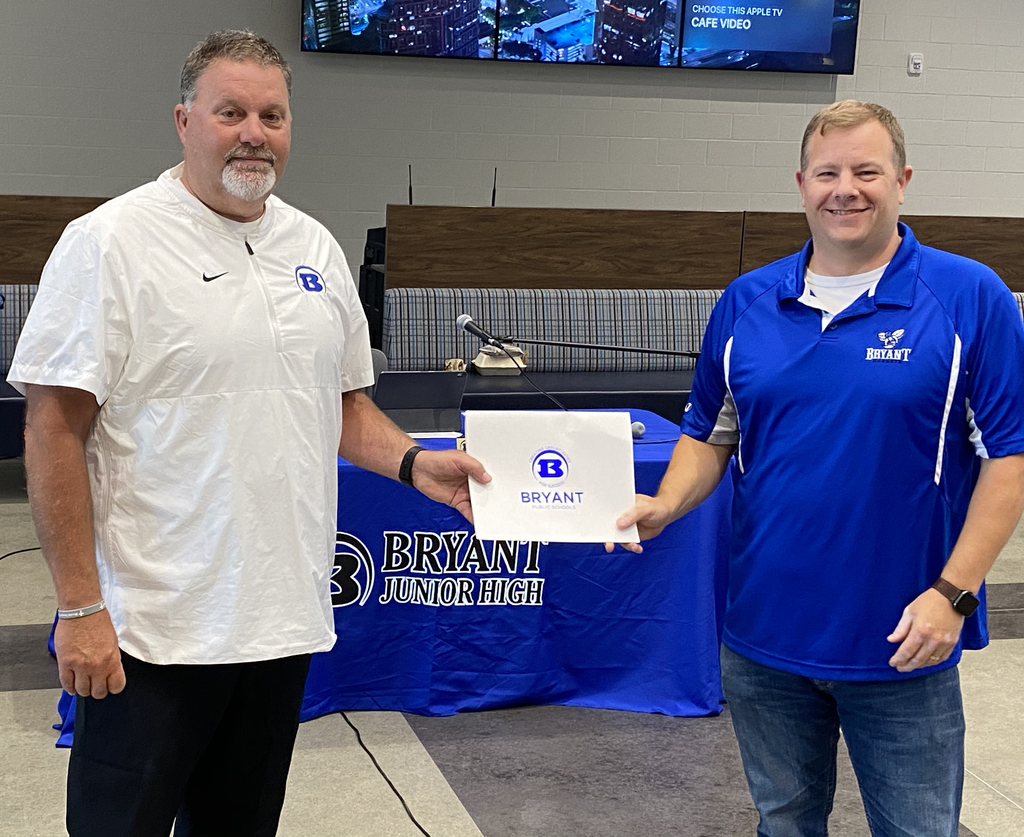 The Bryant School Board honored Collegeville Elementary School, named a Capturing Kids' Hearts National Showcase School for the 2019-20120 school year. Principal Tami Edwards represented her school team. #BryantProud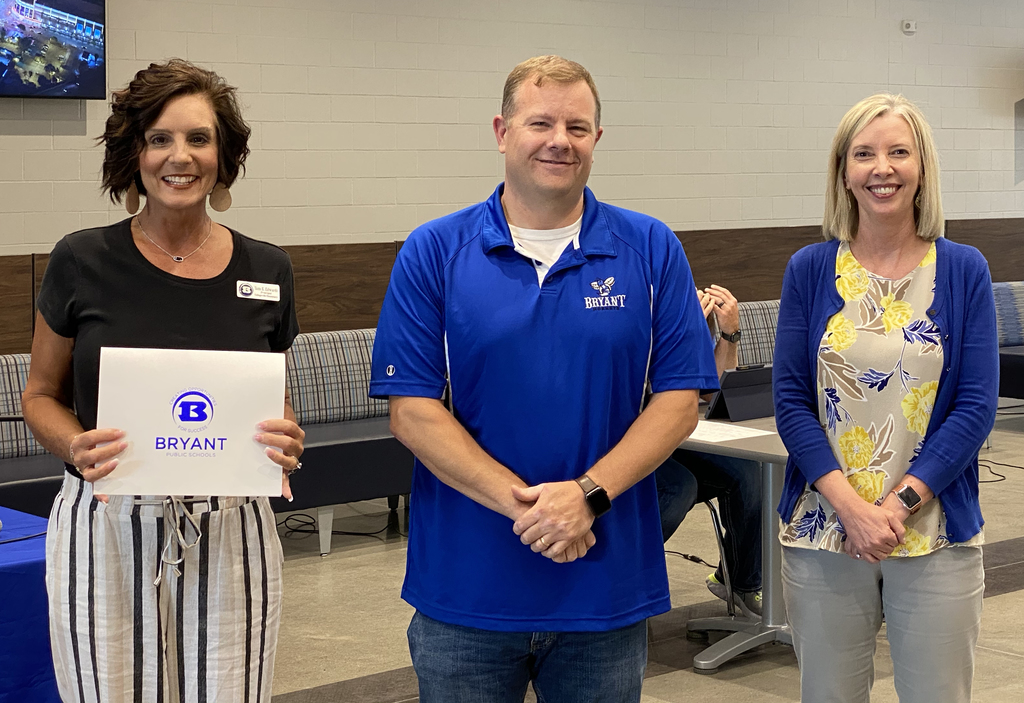 INSTRUCTIONAL OPTIONS FOR FALL 2020 Late last week Governor Hutchinson announced that public schools in Arkansas WILL reopen for onsite instruction in August. Bryant Public Schools has been working to create education plans that provide flexibility for families while still ensuring a strong academic focus. The COVID-19 pandemic resulted in an unexpected change to education. When schools closed in March, learning continued but was focused on review of content per the Department of Elementary and Secondary Education. Moving forward, online learning will be much more comprehensive than online learning last spring.  In order to provide your child with a premier education, we must provide a strong academic setting that ensures student learning, whether face-to-face or technology-based. Grade-level standards or higher will continue to be taught, regardless of the COVID-19 circumstances. We must also assess (test) students to identify knowledge and learning gaps and put supports in place for those needing help.  The district is preparing to offer two options for students and parents. Curriculum, instruction, and testing will be delivered multiple ways to ensure learning among all students. These options will provide flexibility for families to choose a learning environment that best fits their needs.  Instructional options include: BLENDED LEARNING (ONSITE LEARNING) Students will go to school buildings to learn in a setting which follows Arkansas Department of Health (ADH) guidelines. (Class size, lunch, and changing classes could be impacted due to social distancing requirements.)  The traditional classroom will become a blended learning classroom which allows students to continue learning grade level or content standards through face-to-face instruction and technology-based approaches. Both students and teachers will stay prepared to move to online learning in case of ADH mandates. VIRTUAL LEARNING (ONLINE LEARNING) All instruction will be online; no in person or on campus instruction. Students will learn remotely full time. STUDENTS WILL BE REQUIRED TO BE ONSITE FOR STATE MANDATED ASSESSMENTS. Families who choose this option should have home internet available. All students (K-12) will be expected to participate daily. Students will follow all policies, handbooks, and procedures including attendance, assignments and behavior. Students registered in virtual learning may also participate in extracurricular activities, following the guidelines of their respective activity as issued by the coach and the Arkansas Activities Association. Transportation will be provided by the parent. If this option is selected, students must remain a virtual learner through the end of the semester. If a student chooses to return to onsite instruction, he/she will be assigned to their zoned school (if space is available). We have created a Frequently Asked Questions document which provides additional information.  FAQ English:
https://5il.co/hcmh
; FAQ Spanish
https://5il.co/hcmg
On Monday, June 22, parents will be asked by survey to select either Blended Learning (Onsite) or Virtual Learning (Online) for each student. It is vital that we receive this information by the July 5 deadline.  While learning will look different, our commitment to providing the best education possible is unwavering. Thank you for being part of Bryant Schools!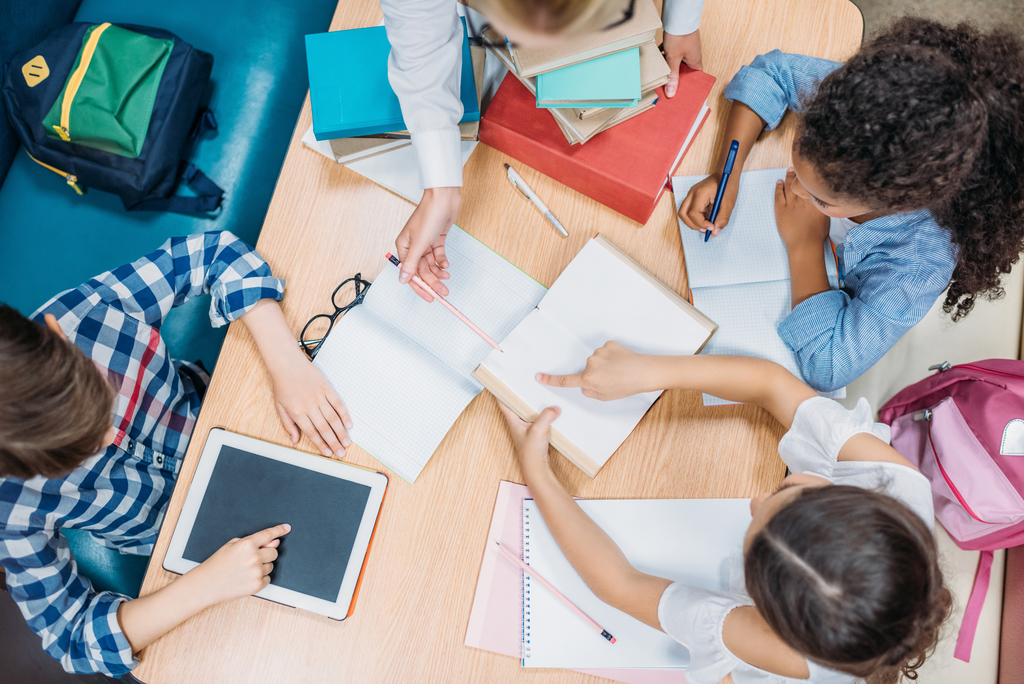 Today is National Mascot Day, a day set aside to celebrate and recognize the importance of mascots in promoting school spirit. Mascots bring extra Hornet enthusiasm to games and school events. We love you, Buzz! 💙💙💙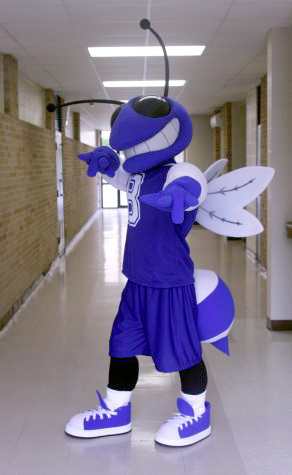 Food boxes are available on a first come first serve basis. Pick up at Bryant Junior High School between 7:00am - 1:00pm beginning today. Thank you, Arkansas Foodbank, for feeding our neighbors!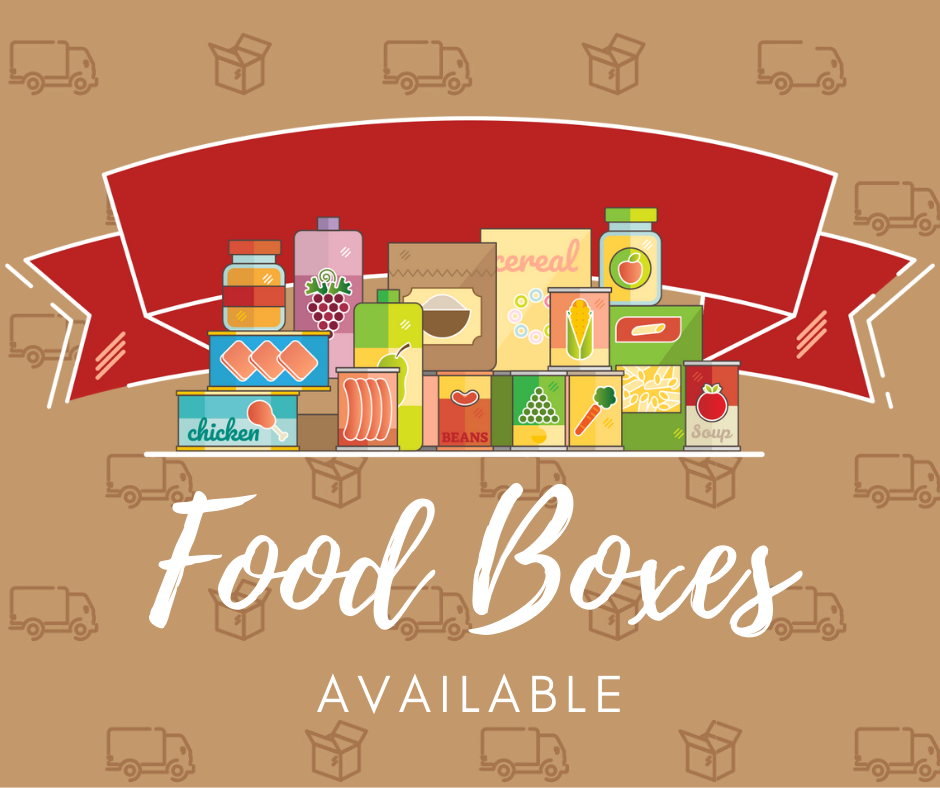 Are you ready for PreK? We still have a few openings for our ABCSS and Federal PreK grants! Application is available online at bryantschools.org. Paper apps are available in tubs outside the PreK right now! Call 501-847-5650 with questions. #SuccessStartsHere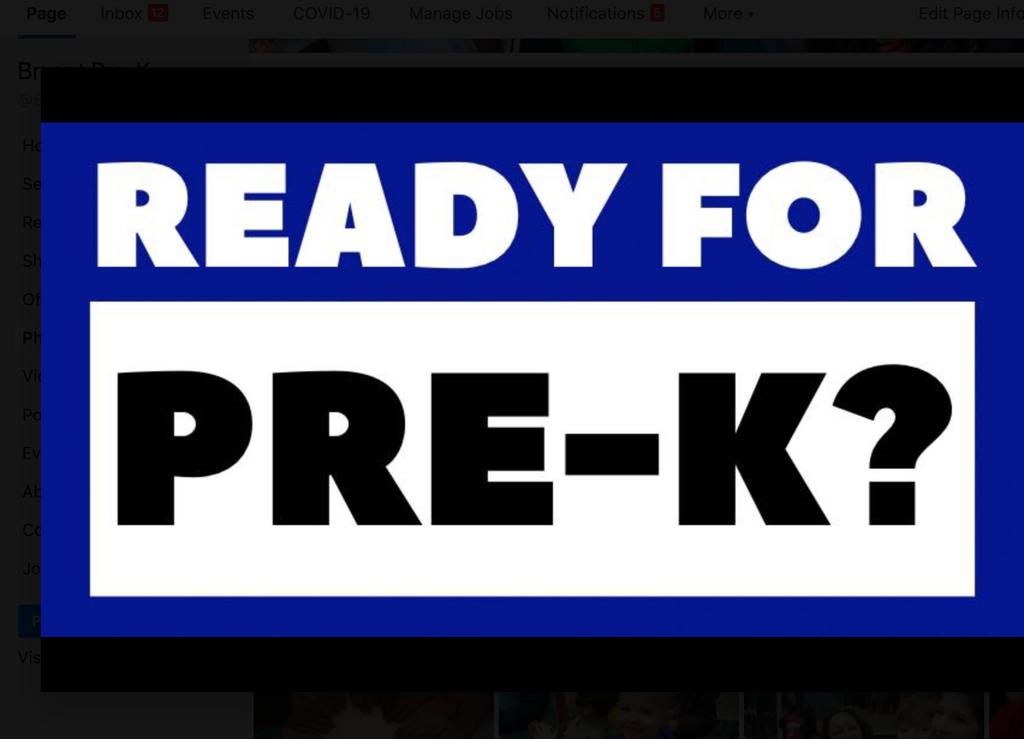 Home Access Center (HAC) will be disabled on June 22 to allow us time to prepare databases for the 2020-21 school year. If you or your student (grades 6-12) needs to access 2019-20 information, please do so before June 22.

Bryant's Food Service Department received a $2,000 grant from GENYOUth's COVID-19 Emergency School Nutrition Fund. The grant helped purchase food and containers for our Food & Transportation staff to feed our students during the school closure.

Summer Food Program provides FREE meals for children up to age 18. Come hungry! Details at bryantschools.org.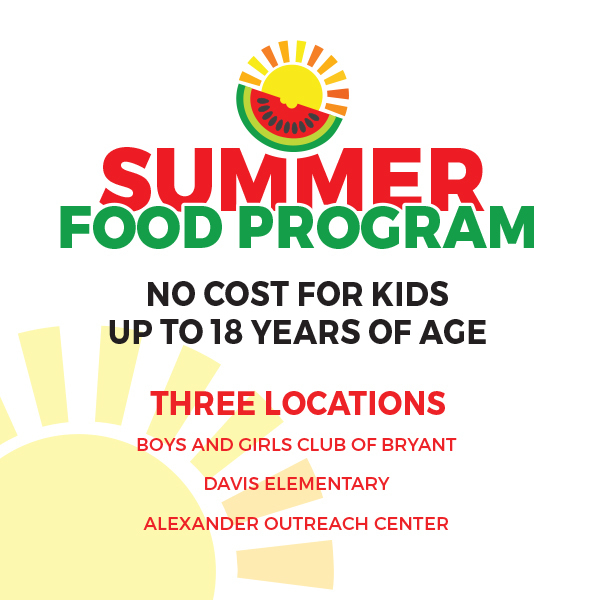 We are #BryantProud of our BHS Computer Science Educator, Brenda Qualls!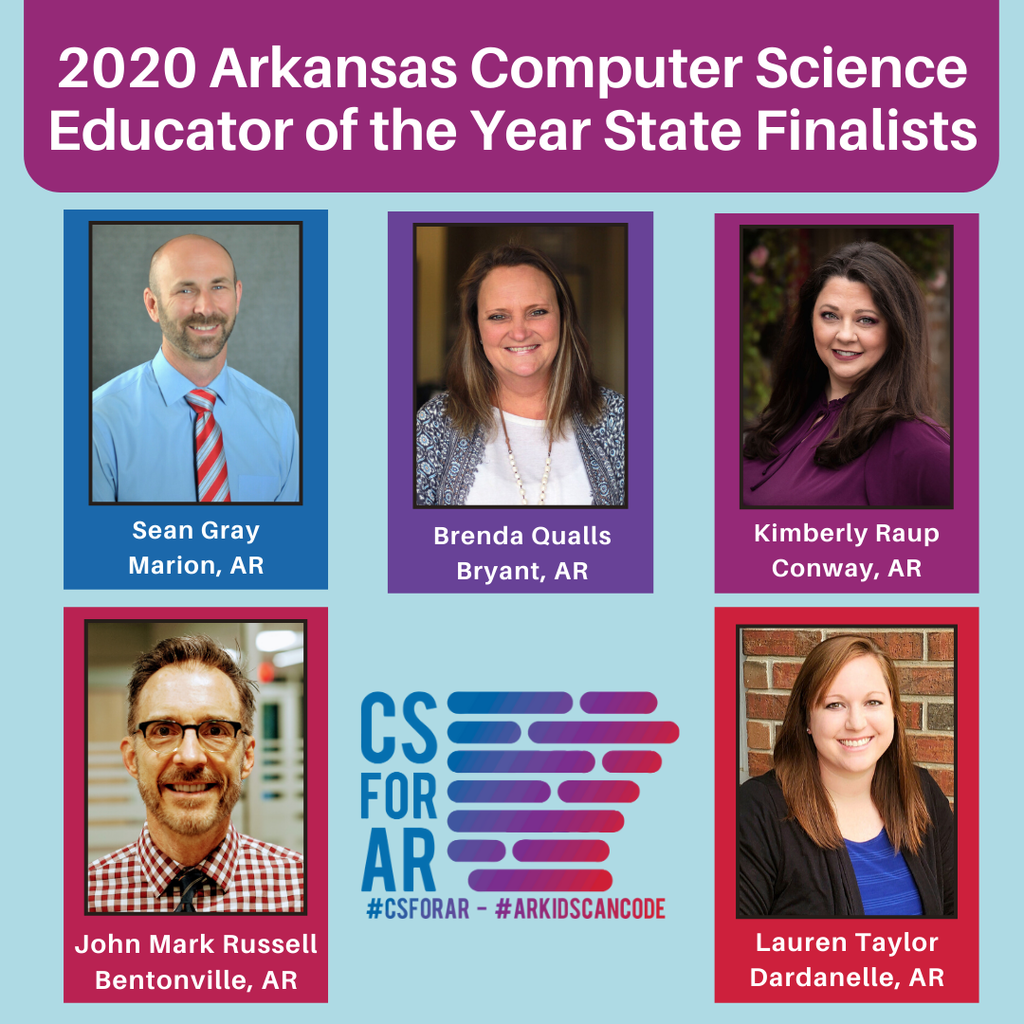 APPLICATIONS DUE BY NOON ON THURSDAY Bryant Public Schools Board of Education is seeking interested applicants to fill a vacancy on the school board for At Large Position B. Applicants must reside within the Bryant School District. The full term is scheduled to expire May 2021 and will be placed on the ballot for the May 18, 2021 school board election. Applicants are invited to submit a letter of intent and a resume to Heather Tipton, Executive Assistant to the Superintendent and School Board, by noon on Thursday, June 11, 2020. All submissions are subject to Arkansas' Freedom of Information Act. The applicants will be interviewed by current board members at the June 18, 2020 regular school board meeting. Following the interviews, the Board will consider a final appointment to fill the vacancy beginning July 1, 2020 through the May 2021 school board election. Resumes can be submitted electronically to
htipton@bryantschools.org
, delivered to the Administration Office, or mailed to Bryant Public Schools, 200 NW 4th Street, Bryant, AR 72022. For more information or to verify residency in the Bryant School District, visit bryantschools.org or call 847-5600.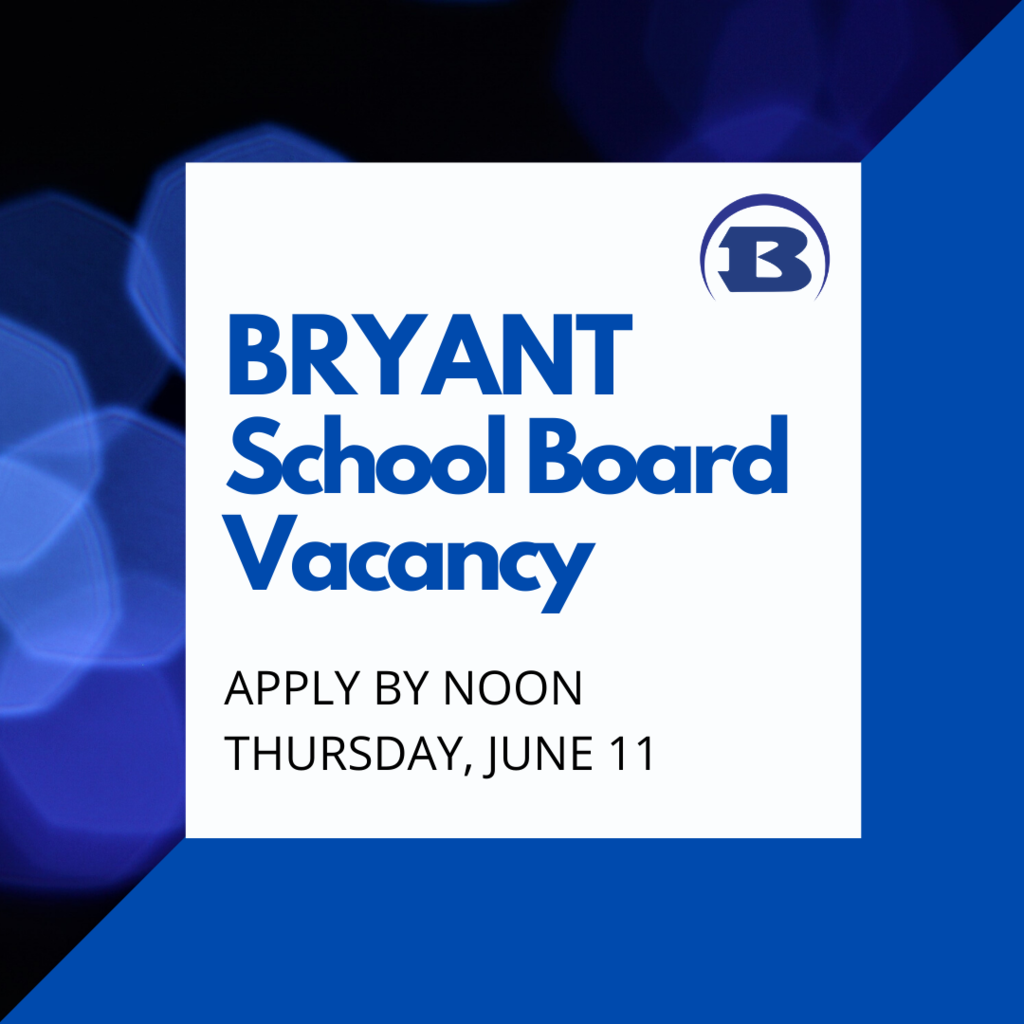 Congratulations to our six Duke TIP Scholars: BETHEL MIDDLE SCHOOL Sydney Pomtree Jasmyn Schlesier Harper Sellers BRYANT MIDDLE SCHOOL Maricka Farr Dylan Long Pierce Noland The Duke TIP Scholars program offers above-grade-level testing, enrichment resources, year-round learning options, residential summer programs, online courses, and original research opportunities for gifted students. To be recognized, students had to score a 22 in English, Math or Science, or a 23 in Reading on the ACT. #BryantProud

Here's a #GoodThing: Arkansas Art Educators host a student art competition each year. Artwork by Bryant Middle School sixth grade student Jaiden Jimenez Martinez was awarded 3rd place from all sixth grade entries in the six county Central Region. Keep creating, Jaiden!