Bryant Public Schools is partnering with Arkansas Foodbank to offer food boxes to low-income families with children in the district. Families must have at least one child approved for Free & Reduced meals. Register at
https://bit.ly/FoodBox2023
.

We can't wait to welcome you and your child to Bryant Schools! If your child will be five (5) years of age on or before August 1 and lives in the Bryant School District, he/she is ready to be a Hornet! Visit bryantschools.org/kindergarten for registration details.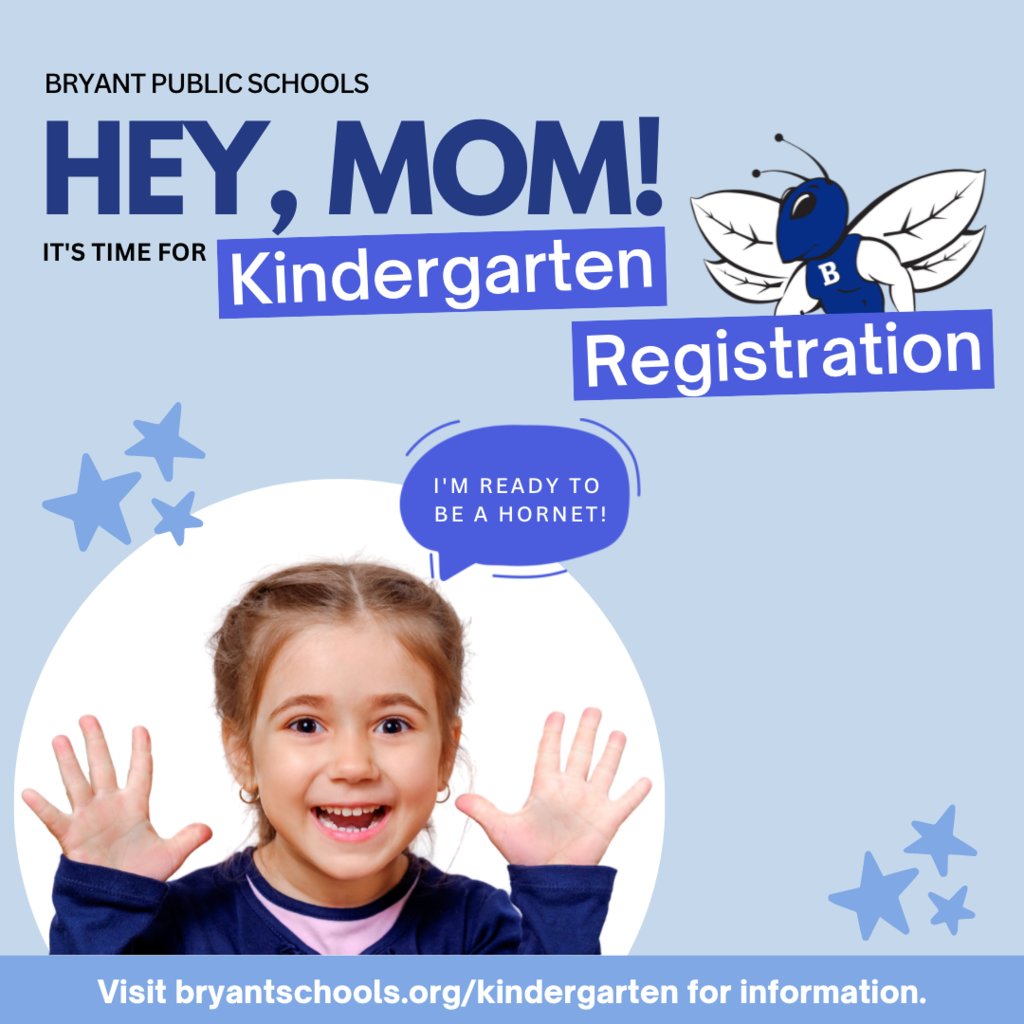 ☀️ Summer Food Program Begins Monday, June 5 ☀️ Bryant Public Schools is once again helping children get two healthy meals a day at no cost. Any child up to 18 years of age can have breakfast and lunch for FREE at different locations in the community. Times and locations available at bryantschools.org/page/summer-meals. To help us plan, please complete this form: bit.ly/BPSSummerMeals23. For more information, contact the Food Services office at 847-5632.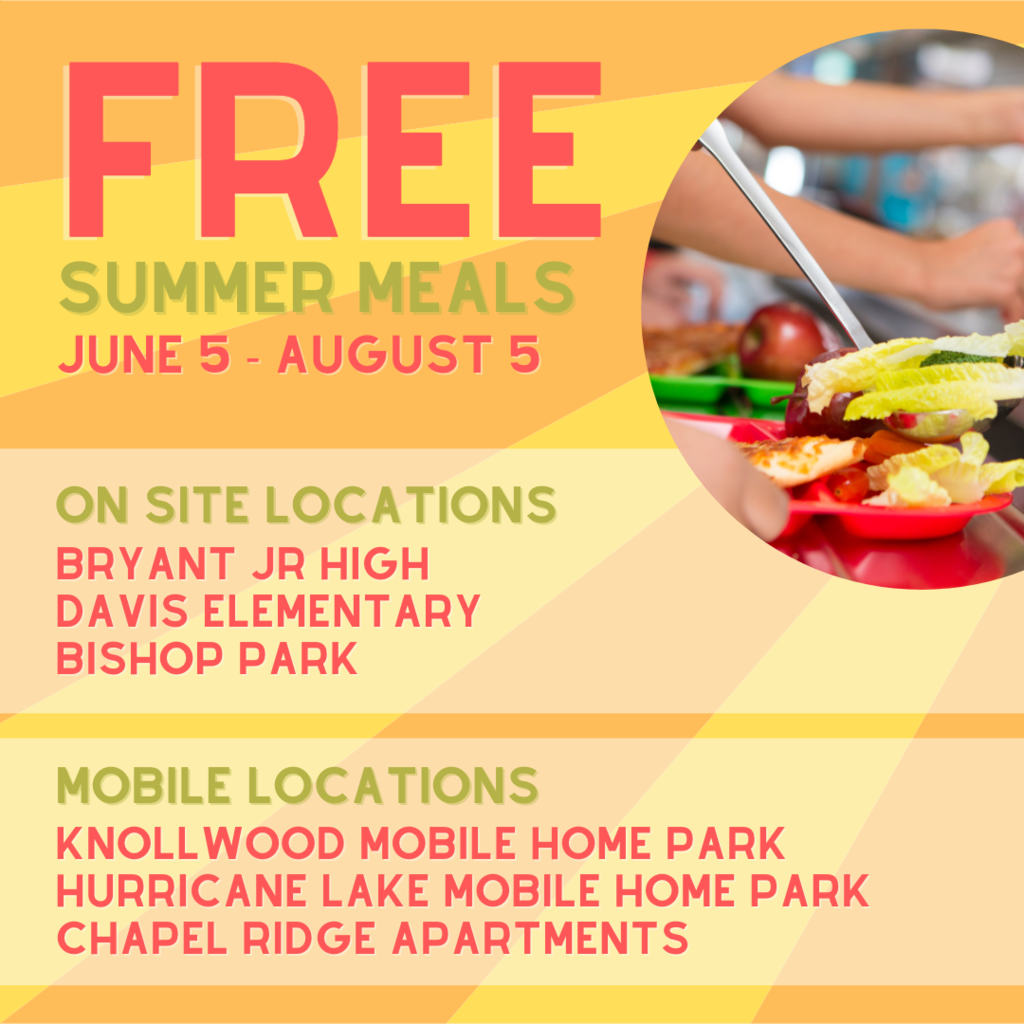 Bryant Public Schools is excited to announce that Coach Quaderrick (Quad) Sanders has been selected to lead Hornet Nation as Head Football Coach. "We are so happy to have Coach Sanders come home to lead our football program. Quad was the first and best choice to continue Bryant's success," said Superintendent Karen Walters. The Bryant School board voted unanimously to hire Sanders at a special called board meeting on Wednesday, May 31. Coach Sanders joined the Hornet football coaching team in 2018. During his tenure as defensive coordinator, the Hornets won five state championships, a record in the state's largest classification. He was the recipient of the 2022 Broyles award as Arkansas' top assistant high school coach. Sanders left Bryant's program in March to become the head coach of Jonesboro's Golden Hurricane football. After learning of the Hornet Head Football Coach vacancy, Bryant's incoming Athletic Director Kirk Bock reached out to Sanders. "Coach Sanders is respected and loved by both players and coaches," said Bock. "As a colleague of Coach Sanders for the past five years, I can attest to the strong work ethic he will bring to the position and the program." Prior to his time at Bryant, Sanders was an assistant coach at the University of Arkansas-Monticello, McPherson College in Kansas and Western Colorado University. Sanders played football and basketball at the University of Central Arkansas and was later a graduate assistant with the football team.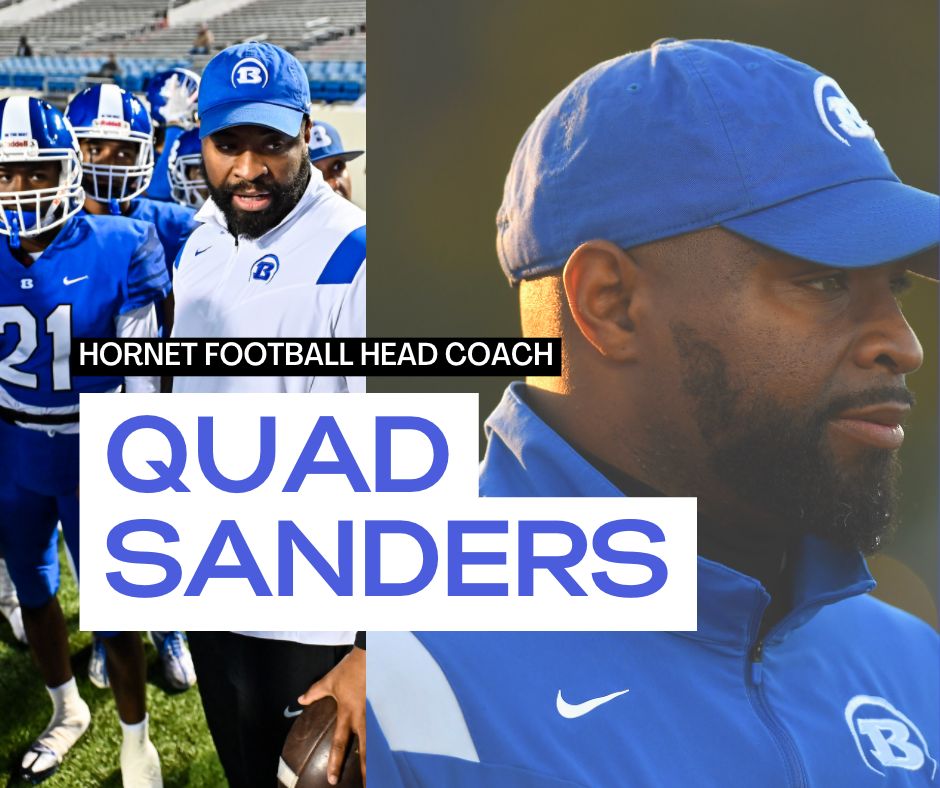 BHS Choir alumni are on the trip of a lifetime … to London! Led by Tanner Oglesby, Director of Choirs at Bryant, eight vocalists will be singing at Cadogan Hall in London on Friday. The group is rehearsing and premiering a new work written for the group by Paul Mealor, the Royal family's court composer. Mr Mealor composed/arranged all of the music for King Charles' Coronation and the recent royal weddings. Alumni students on the trip: Madison Betz ('19) Gavin Miller ('21) Kierstin Hoover ('21) Bella Watkins ('22) Harris Hogue ('20) Daniella Lopez ('20) Devyn Summons ('22) Cole Barber ('22)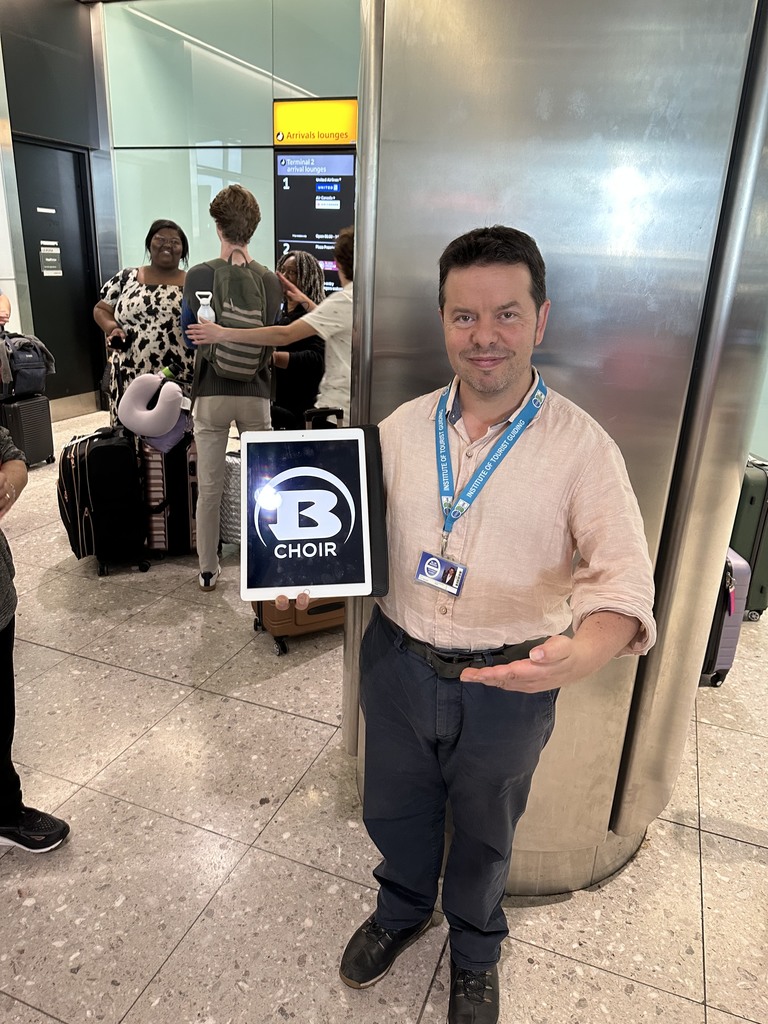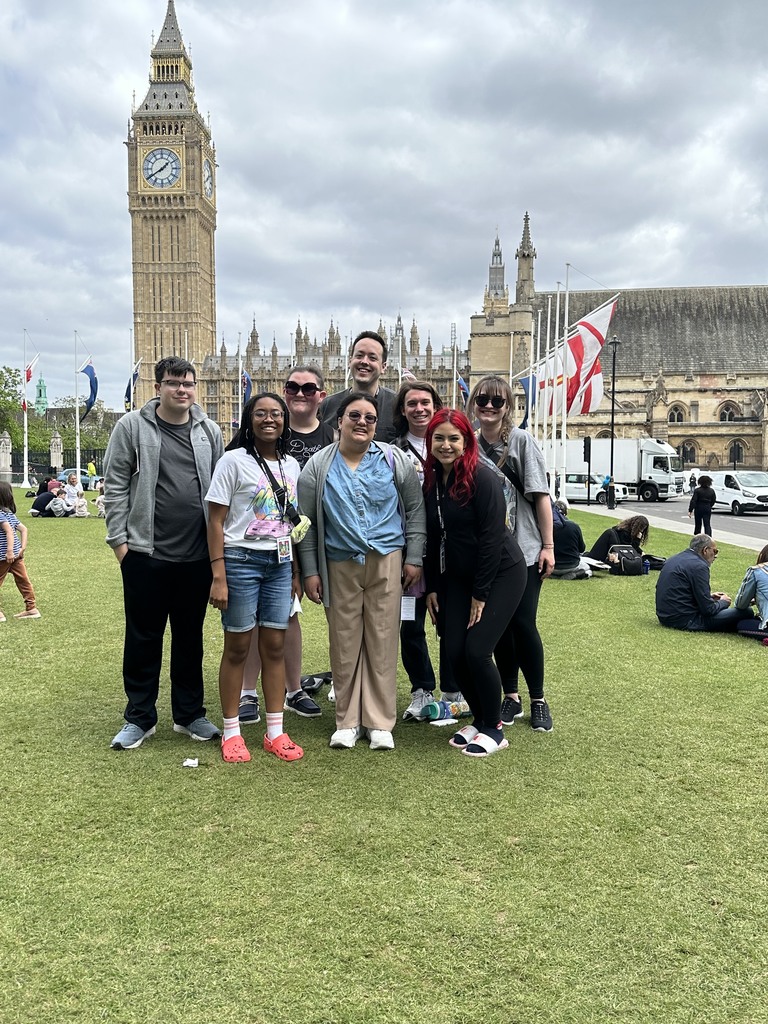 Memorial Day honors the men and women who died while serving in the U.S. military. Let us remember to never forget the ultimate act of service from these brave Americans. In honor of the holiday, all district and school offices are closed on Monday, May 29.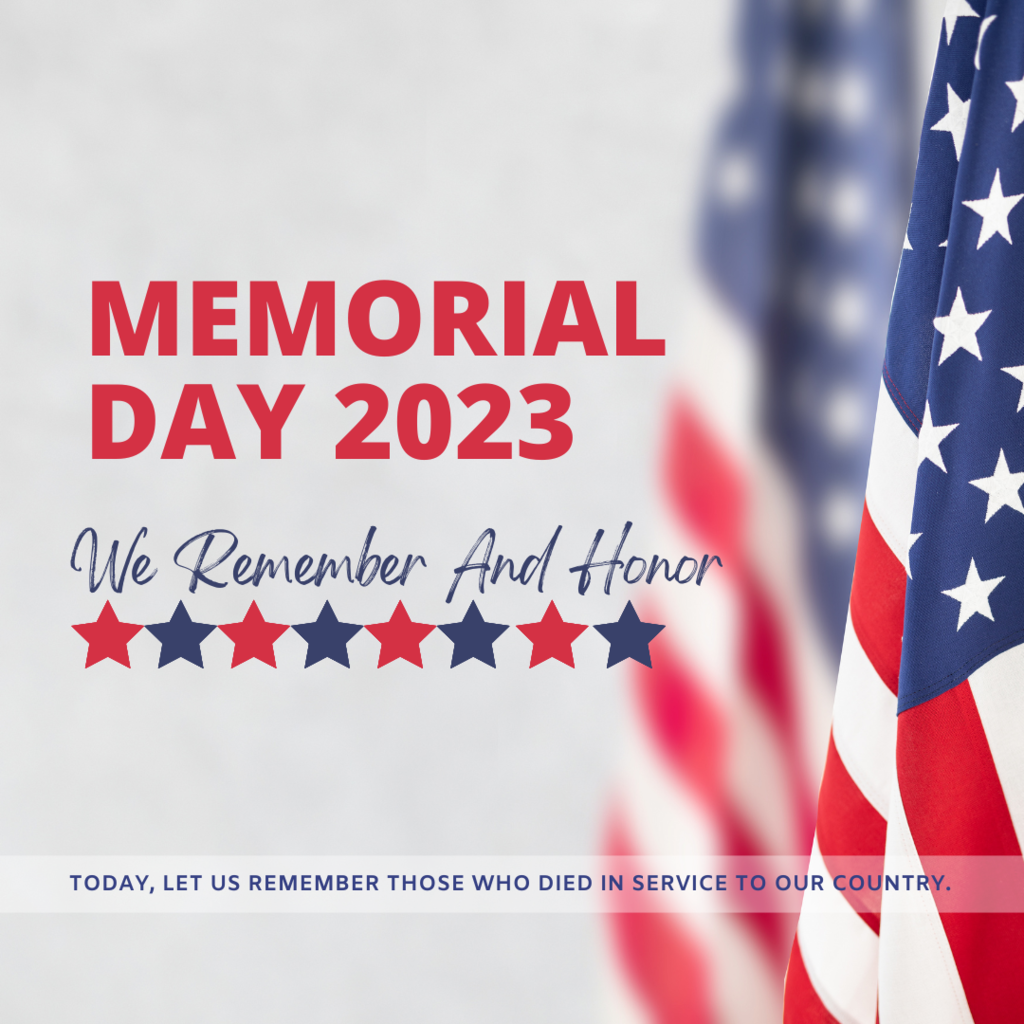 Bryant Public Schools is partnering with Arkansas Foodbank to offer food boxes to low-income families with children in the district. Families must have at least one child approved for Free & Reduced meals. Register at
https://bit.ly/FoodBox2023
. (Note pick up date & time change.)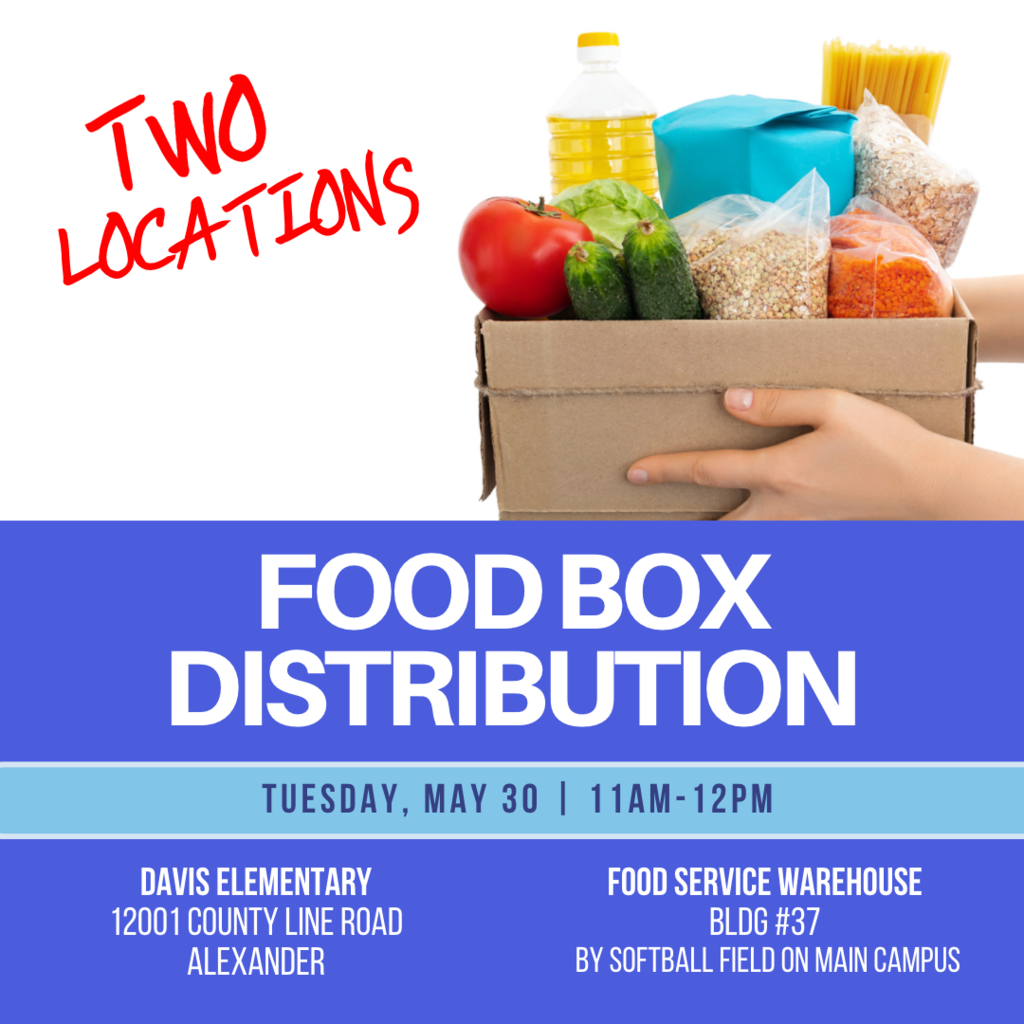 Wishing all of our students, staff, and families a wonderful summer break! Enjoy time outside, relax, and have some fun adventures. We'll see you in August.

The Bryant School Board meets monthly. Following each regular meeting, Bryant Public Schools will post a School Board Recap. We hope this short summary will provide our parents and community members with user-friendly information about decisions being made at school board meetings. Visit the links for the May Recap.
https://5il.co/1v2be
https://5il.co/1v2bf
(Spanish)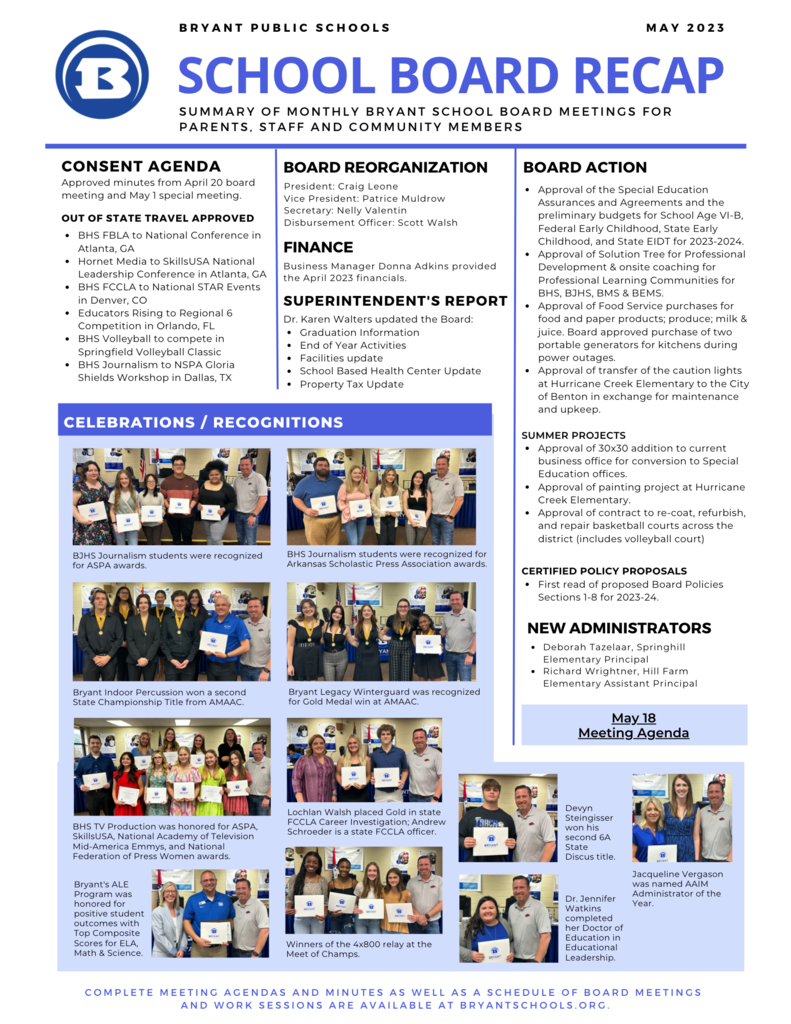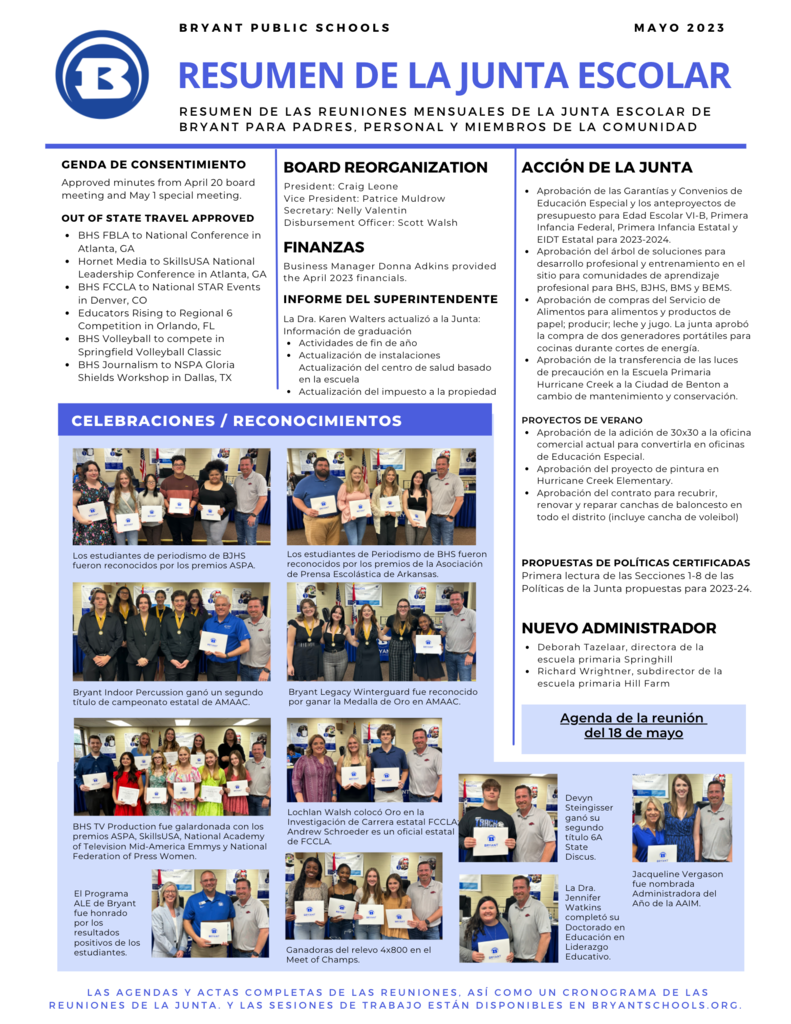 Lady Hornet Soccer Camp, scheduled for June 19-20, is open to 1st-7th graders. Be sure to register by June 2 to receive a camp shirt!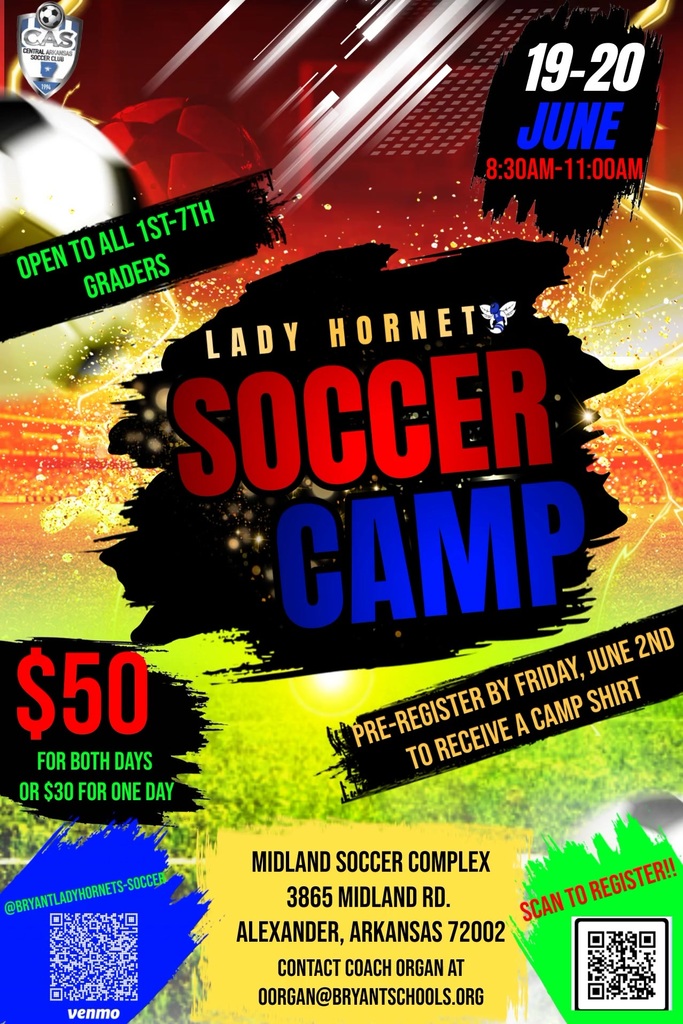 The National Federation of Press Women has awarded Hornet Media first place in the *NATION* for Best Newscast. Executive Producers are Carsyn Hobson and Nevaeh Robinson. Chelsea Jensen and Hobson also received third place in the nation in the news story category for their report on the Financial Reality Fair that took place at Bryant High School in November.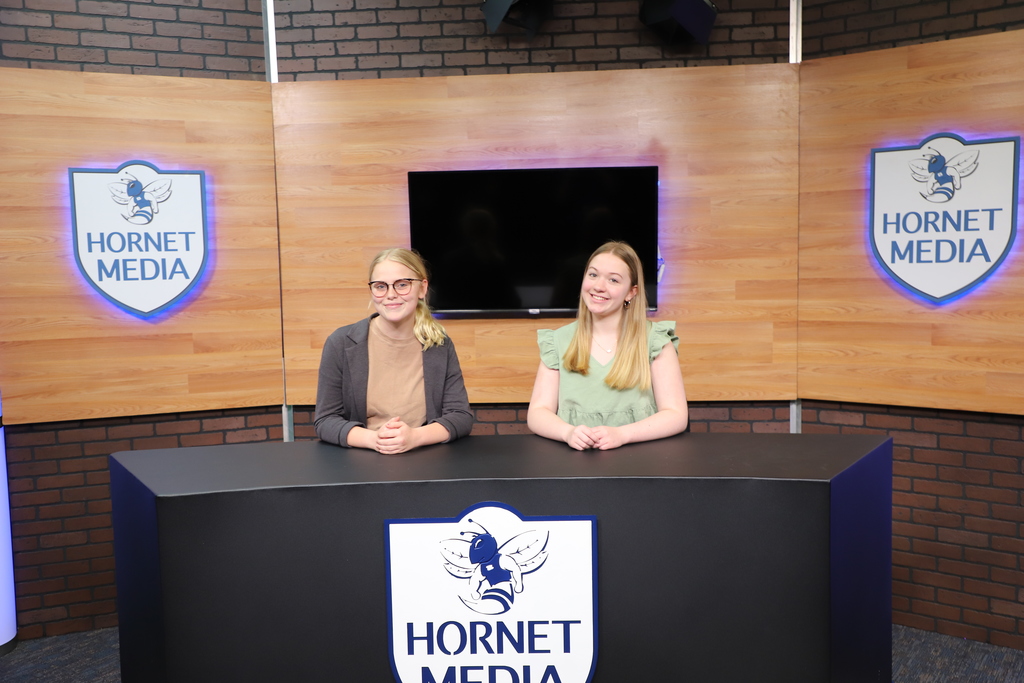 Join us in celebrating our *SEVEN* Capturing Kids' Hearts National Showcase Schools for the 2022-2023 school year. #BryantProud #CKH Learn more ⇉
https://bit.ly/457shKR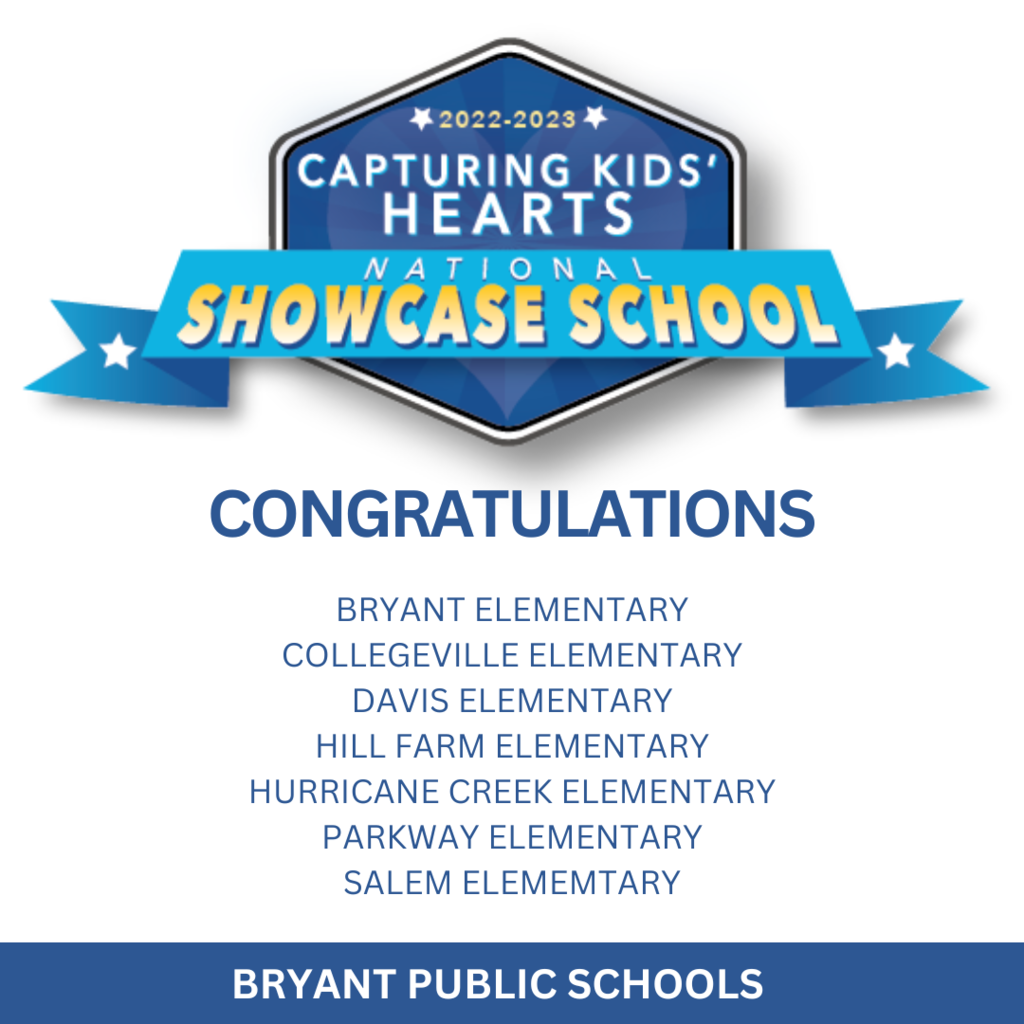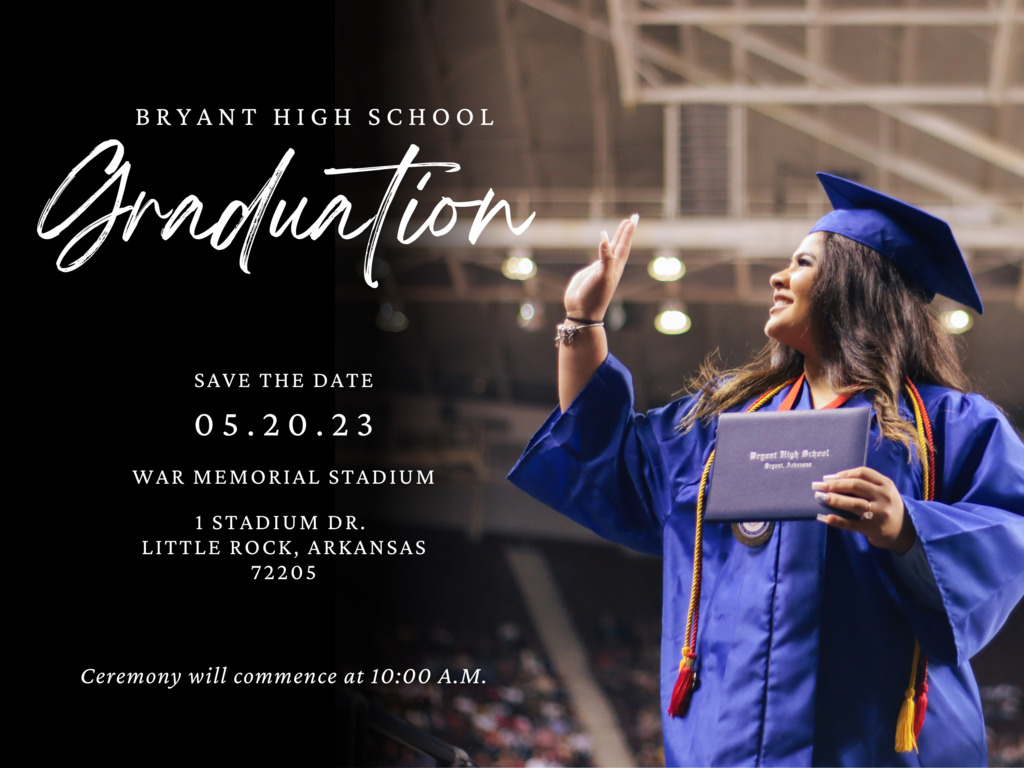 Bryant Public Schools is pleased to announce Richard Wrightner has been named the new Assistant Principal for Hill Farm Elementary School. Mr. Wrightner earned his Bachelors in Middle Level Education from UCA and his Masters in Educational Leadership from ASU. He proudly served six years with the US Army National Guard for Texas. He is completing his eighth year as an educator with the last five in the Bryant School District. He taught 6th and 8th grade Math at Bryant Middle, then transitioned to BJHS when the school opened in 2019. He served as the Head 8th grade basketball coach at BJHS as well as an assistant football coach. He took on the role of 8th grade Math PLC leader during the current school year. "I am very excited to have the opportunity to be a part of the Hill Farm Elementary School family. I look forward to working with the students, teachers, staff, and families in continuing the excellent things that are already happening at HFES," said Mr. Wrightner.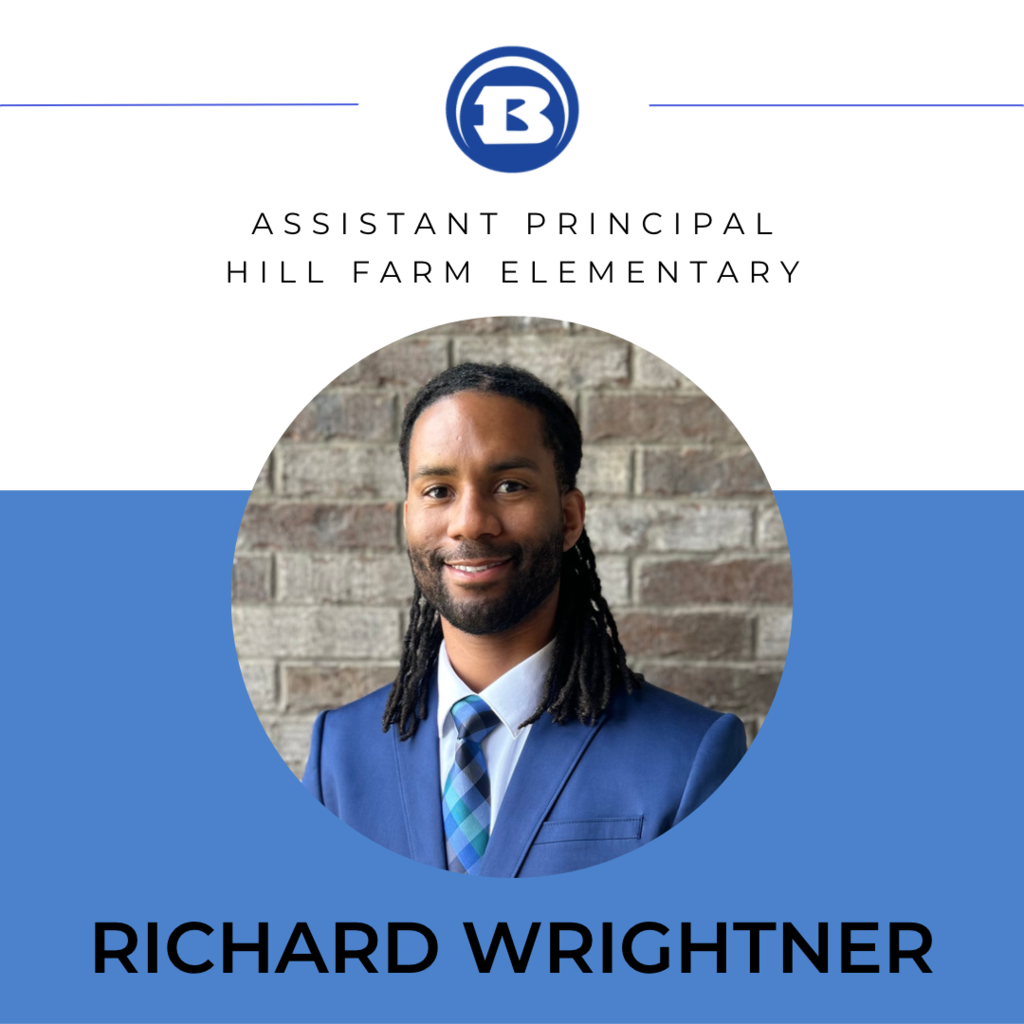 Deborah Tazelaar has been named the incoming principal for Springhill Elementary School. Mrs. Tazelaar will begin her new role on July 1, 2023. Mrs. Tazelaar has been assistant principal at Springhill for the past twelve years. She has a BSE in Special Education and General Education from UALR, is a National Board Certified educator, and has a MSE in Educational Leadership from ASU. She is completing her 24th year in education. Mrs. Tazelaar said, "I am beyond blessed to have been chosen to lead Springhill Elementary. I believe all children should feel safe, loved, and valued. I know our SPES team will continue to build strong leaders. Together, we will help every one of our students to be successful learners."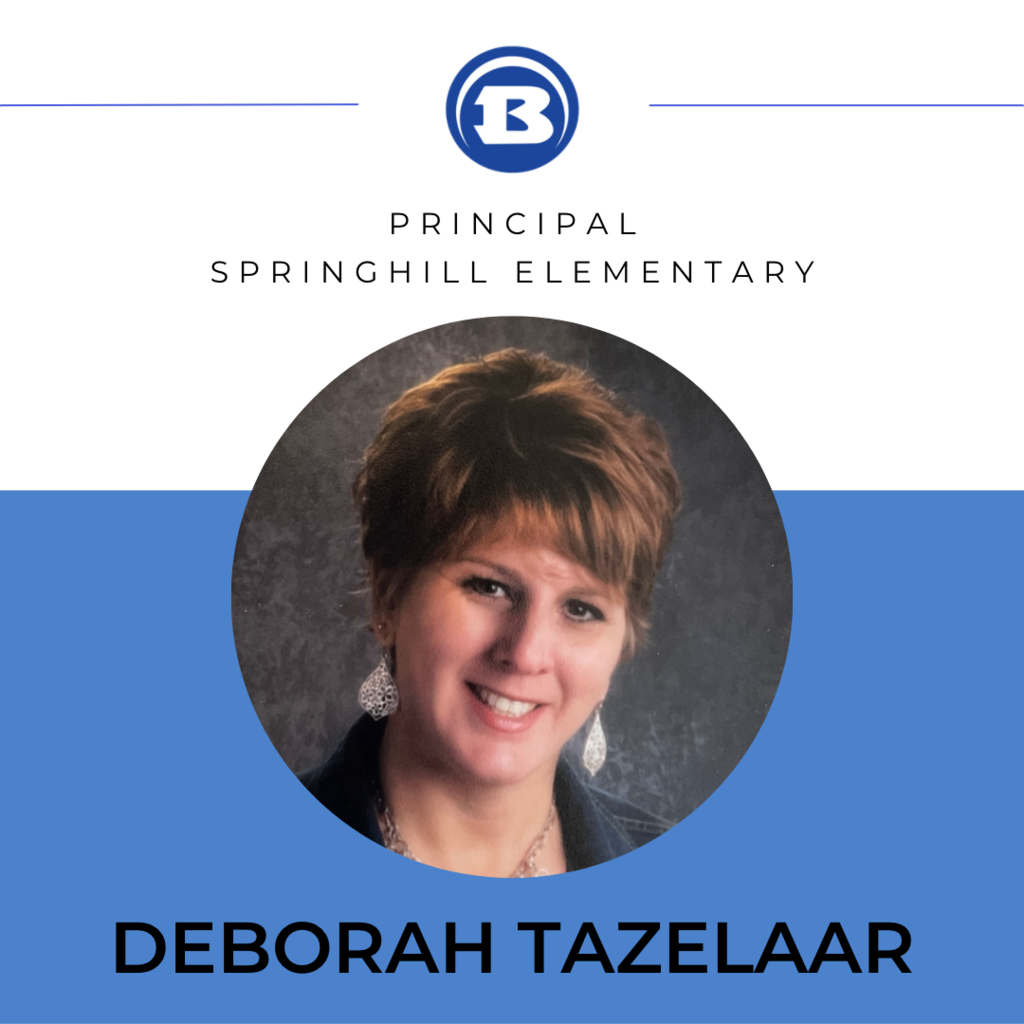 Congratulations to the Lady Hornets, the 2023 6A State Softball Champions! We are #BryantProud of our student athletes and coaches.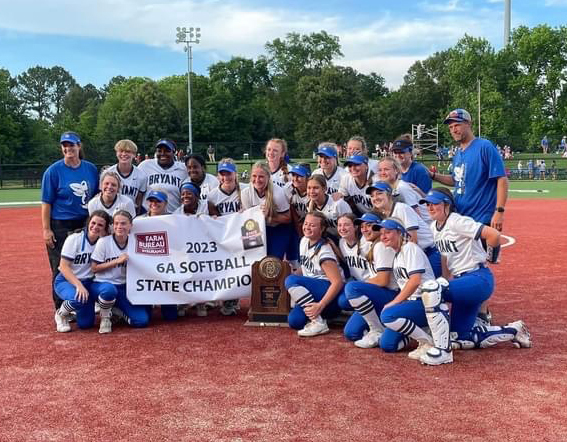 🥎 CHAMPIONSHIP GAME DAY 🥎 The Lady Hornets Softball team will play for the 6A State Championship today at 4pm against Cabot. Join us in lining Reynolds Road for the team's send off at 11:15am. We wish our Lady Hornets all the best! 🎟️Tickets ⇉ AHSAA.org/tickets 📺 Live Stream ⇉ pbs.org/livestream 🗒️Live Stats ⇉ aaa.statbroadcast.com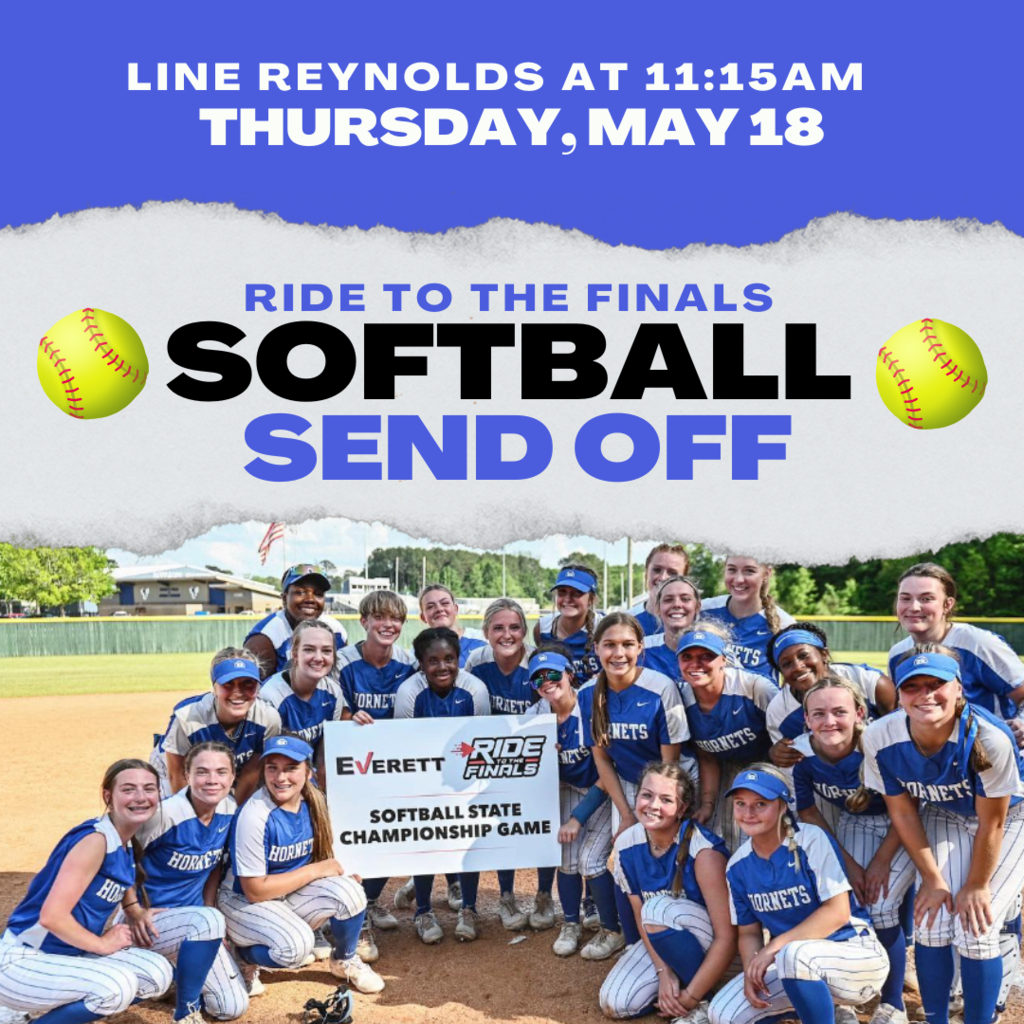 The Bryant School Board will meet on Thursday, May 18 at 7pm in the Professional Development Center on the Bryant High School campus, Building 18. Agenda ⇉
https://bit.ly/42KMCnt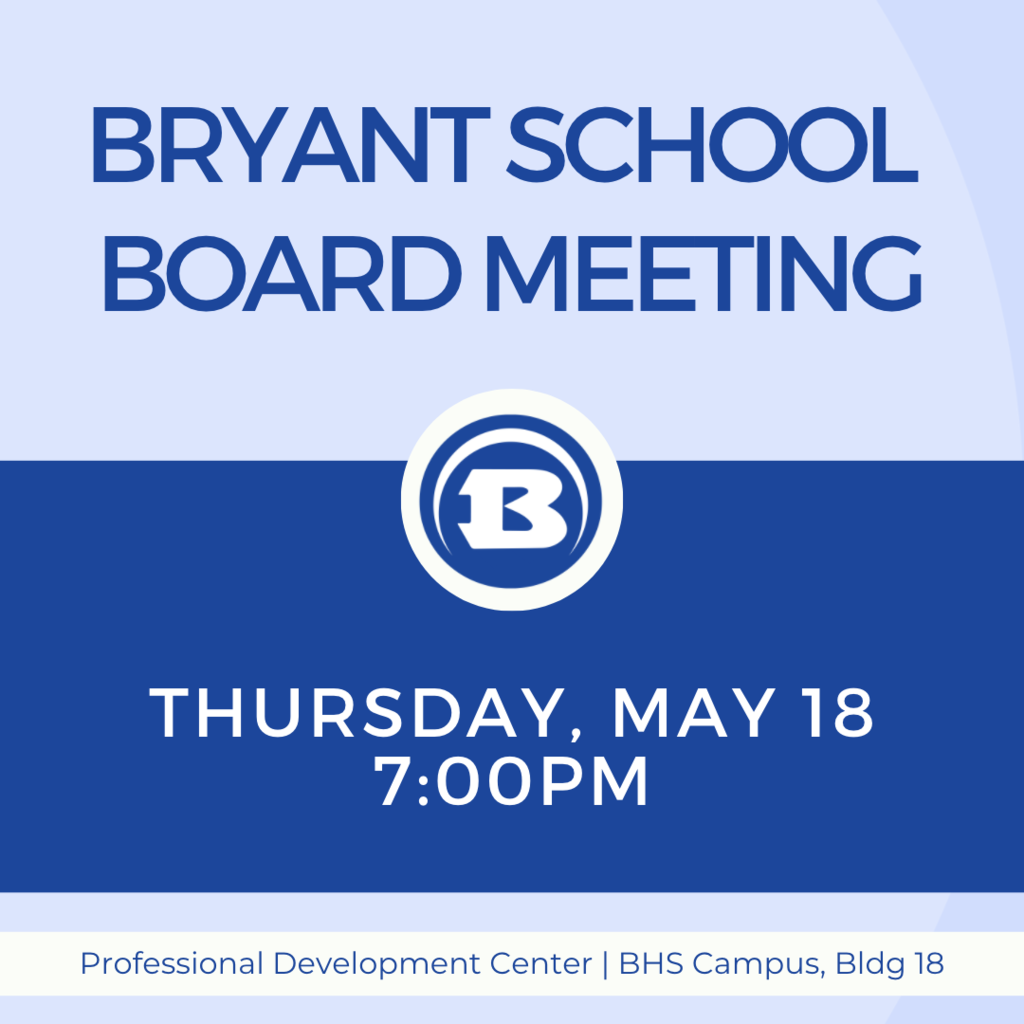 Let's #RallyReynolds as our seniors take their final bus ride from BHS to graduation practice at War Memorial. We will line Reynolds Road tomorrow (Wednesday, May 17) to celebrate the Class of 2023. Bring signs and banners … make it festive! Buses will depart BHS at 9am.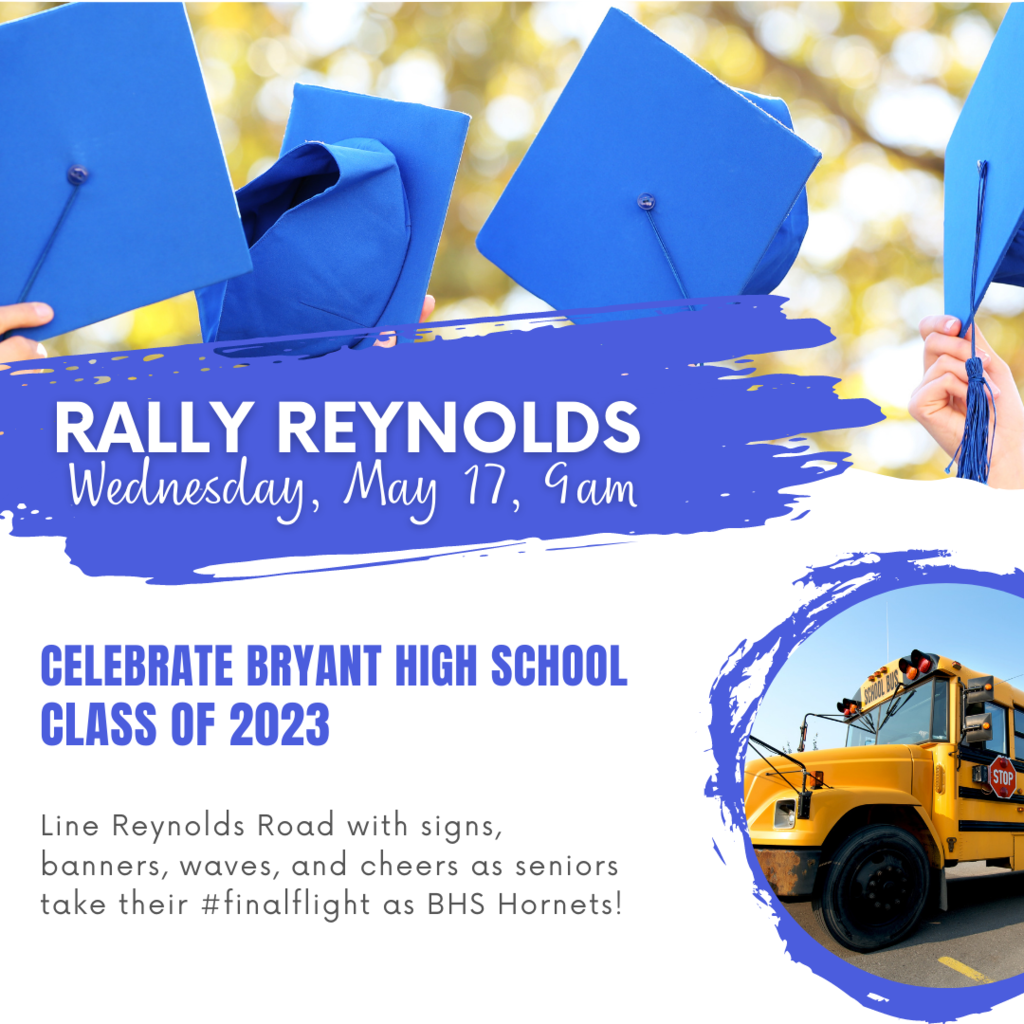 Congratulations to our Bryant Lady Hornets for earning their spot at the 6A State Softball Championship! The game between Bryant and Cabot will air on Arkansas PBS at 4 pm on Thursday, May 18.