In episode 4 of "Did You Know", Superintendent Karen Walters shares information about the rise in the number of students spreading rumors of possible threats, also known as swatting, against schools across the nation, including Bryant. She also discusses the difference in reporting threats and starting a hoax on social media and the consequences for starting false threats. Spanish:
https://youtu.be/corTbD60HFo
English:
https://youtu.be/mXiEjlUIf3w

Have you heard? The Hornet Media team is hosting the 2nd Annual Hornet Media End of Semester Extravaganza! Join them tomorrow starting at 10am to show support to the students and see all the exciting skills they have learned this semester! 🎥🎬
https://youtu.be/rdmayTpdCc4


Schools across the district host Fine Arts events and activities during the holiday season. Parents and community members are invited to join in the special celebrations! Visit our website for all the details: bryantschools.org/page/holiday-events-2022.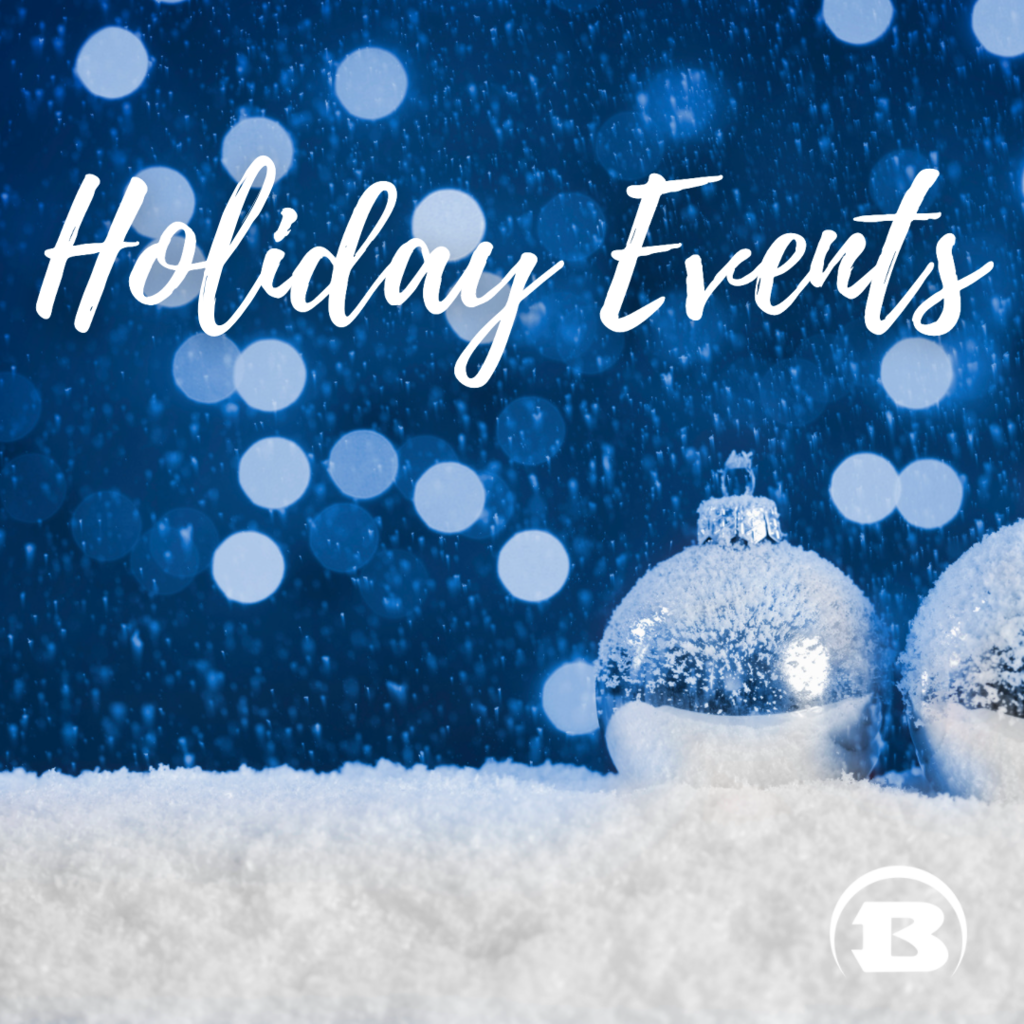 How can you catch tonight's state championship game? #212 #GoHornets WATCH LIVE ON ARKANSAS PBS (Check local listings, or visit myarpbs.org/watch). Broadcast live on 103.7 The Buzz in Central Arkansas and at 1037thebuzz.com/football. Audio only on the Bryant Athletics app or at bryantathletics.com/broadcasts.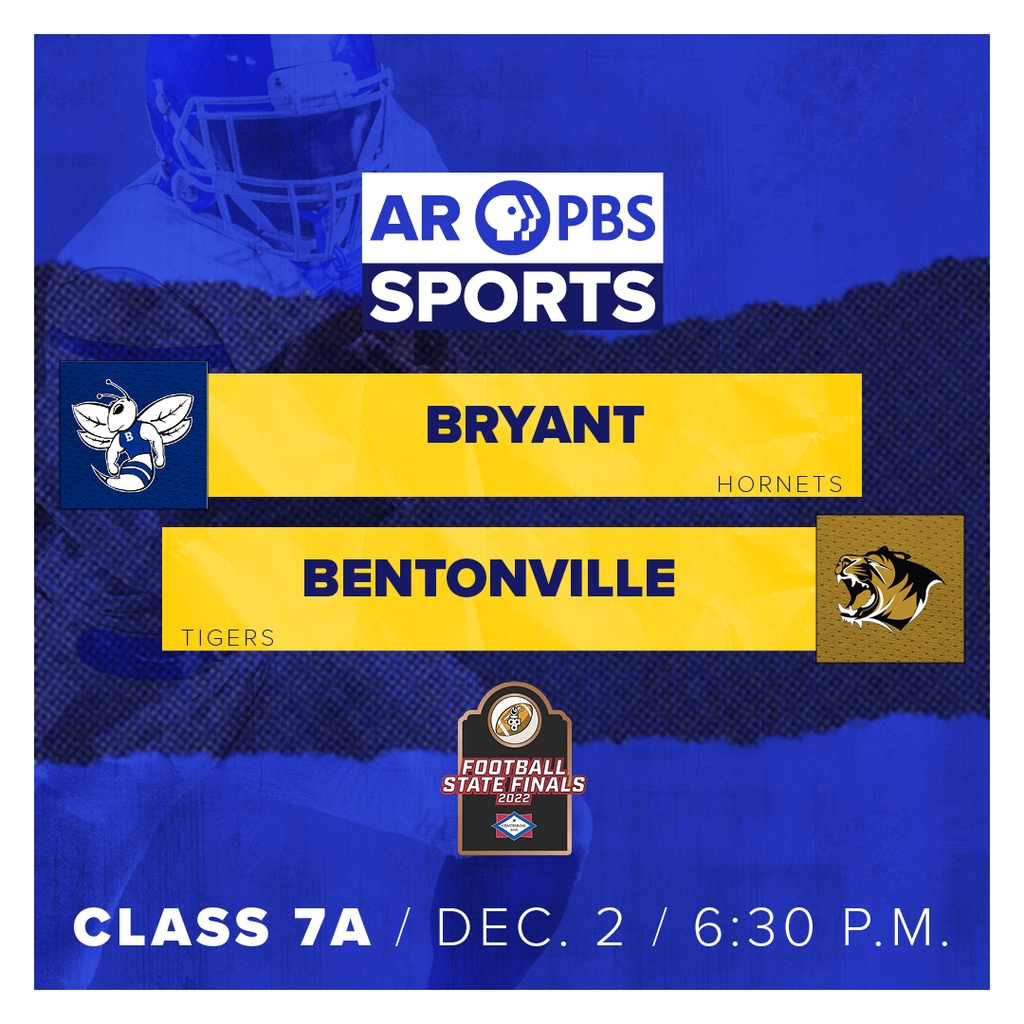 It's State Championship Game Day! Best wishes to our student athletes and coaches for a 5th record breaking state football championship title. We are so #BryantProud of our Hornets! Get all the details for the send off and tonight's big game: bryantschools.org/page/gameweek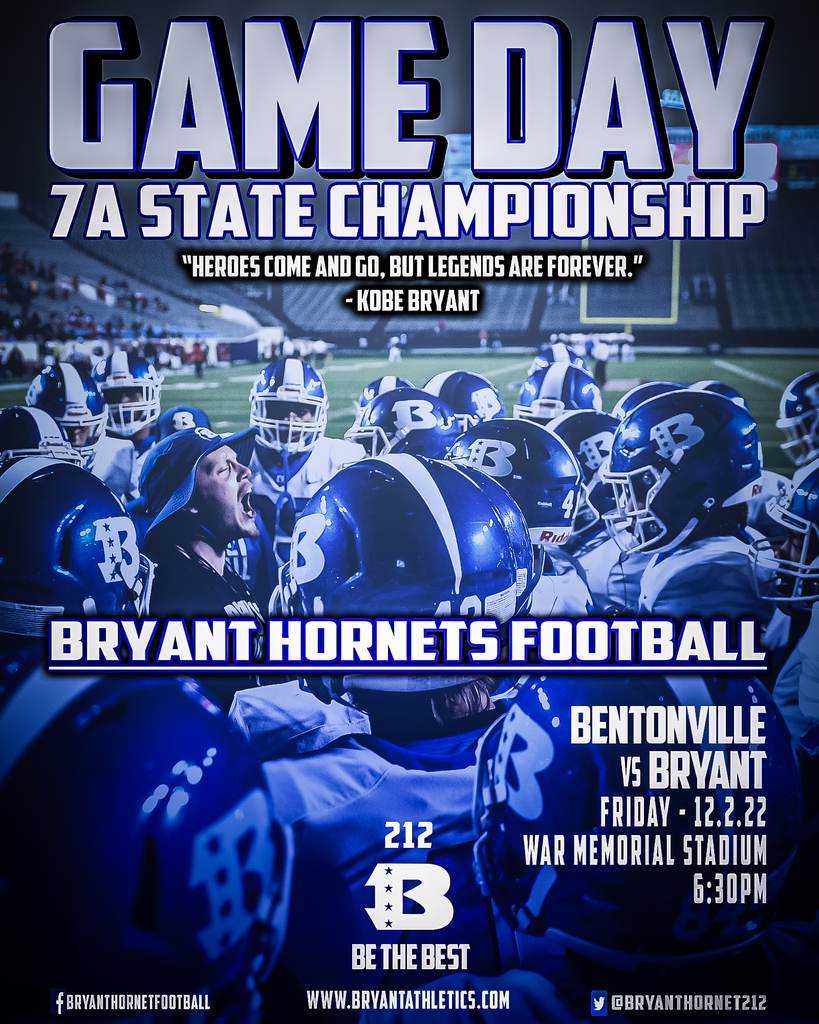 Our monthly district e-newsletter, Success Happens Here, is one way we share important information with our parents and community. The November Board Recap, usually sent separately, is included in this edition. English:
https://5il.co/1lfnm
Spanish:
https://5il.co/1lfnn


Everyone Can Code: Learning Together Brenda Qualls, BHS Computer Science teacher, welcomed students from the Arkansas School for the Blind and Visually Impaired recently. Bryant students worked alongside the guests to code a program in java. The ASBVI students shared information about the devices they use for coding such as an audio screen reader and the BrailleNote Touch. It was a great learning experience for both groups of students!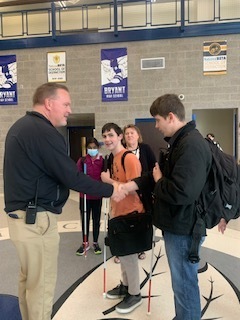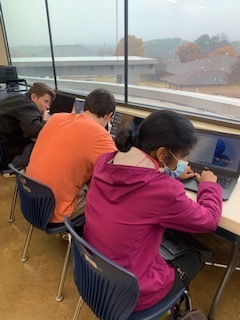 WEAR THE BLUE 💙🏈 In support of our varsity football team and their bid for another state championship, we encourage all of our Hornets to wear your Bryant Blue and/or fan gear on Friday, December 2. #GoHornets #DriveForFive #SpiritDay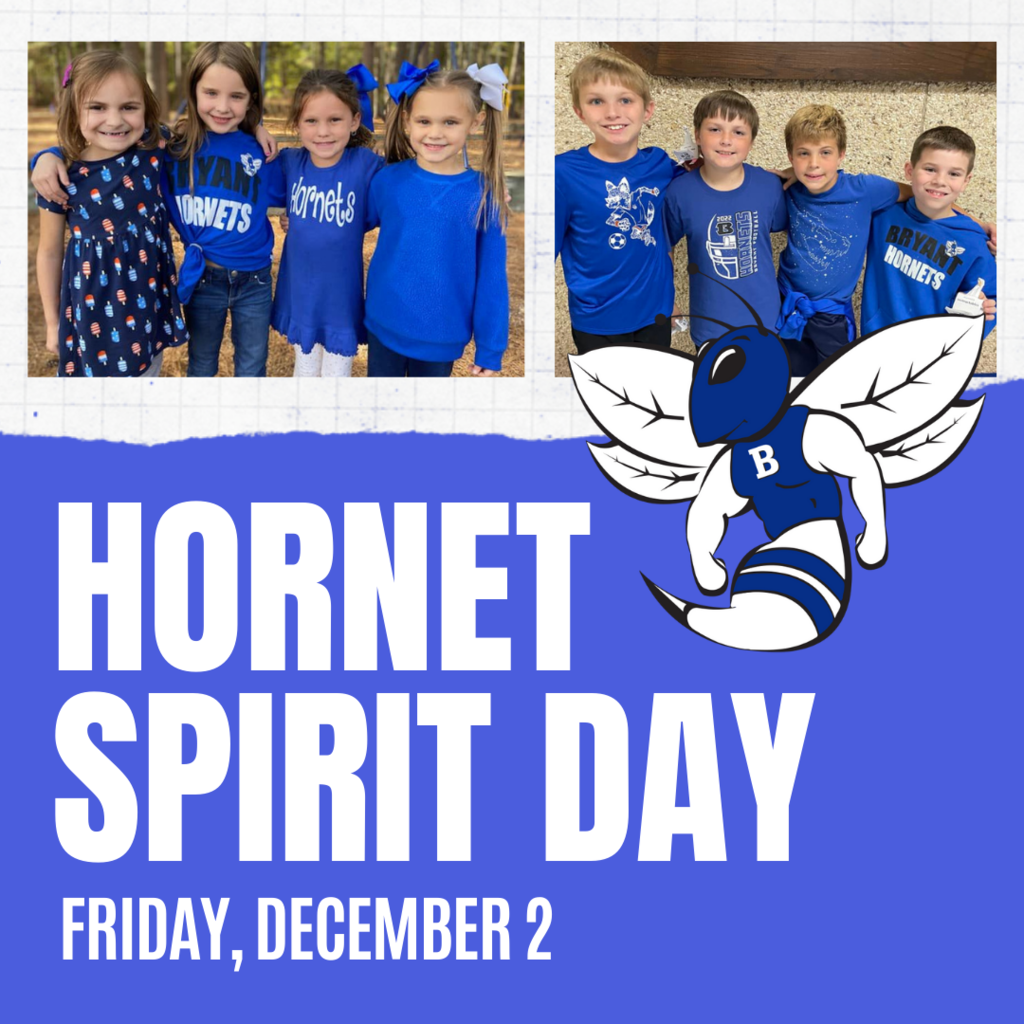 The Bryant Hornets will defend their 7A State Football Championship title against the Bentonville Tigers on Friday, December 2, 6:40pm, at War Memorial Stadium. Tickets go on sale noon today (Wednesday). All the details ⇉ bryantschools.org/page/gameweek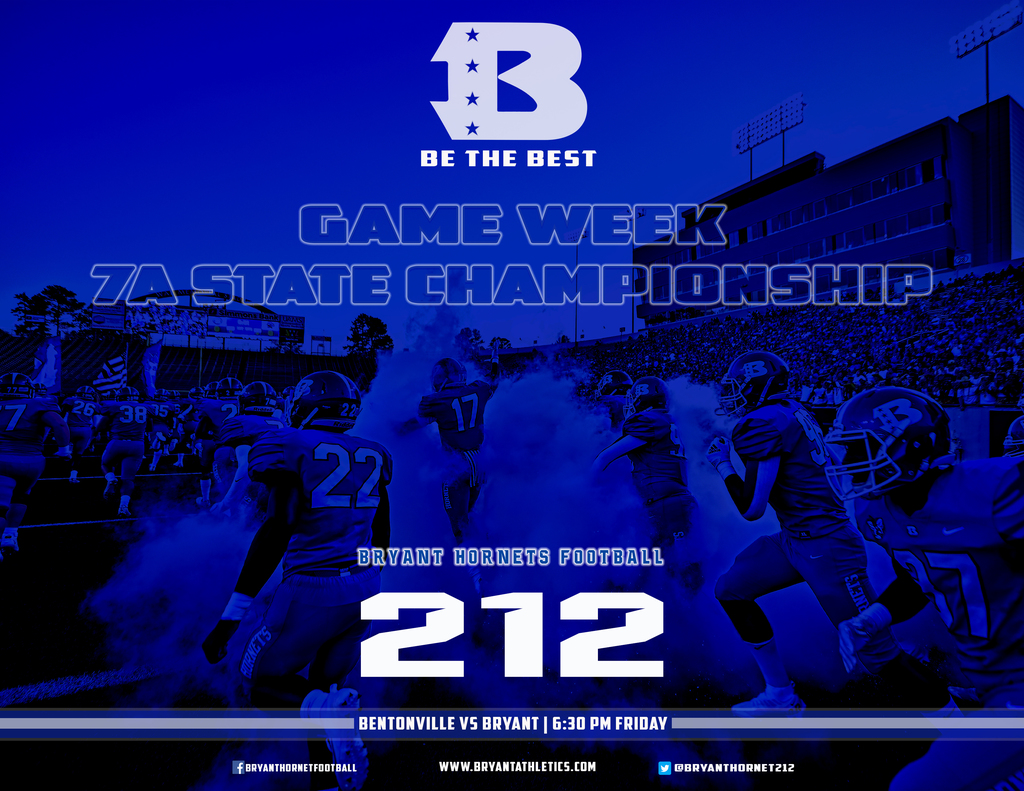 *** New Podcast Episode *** This month's podcast features two of the departments which help Bryant Schools function: Technology and Food Service. Join us as Dr. Alex Berry chats with the department leaders.
https://bryantschools.org/podcast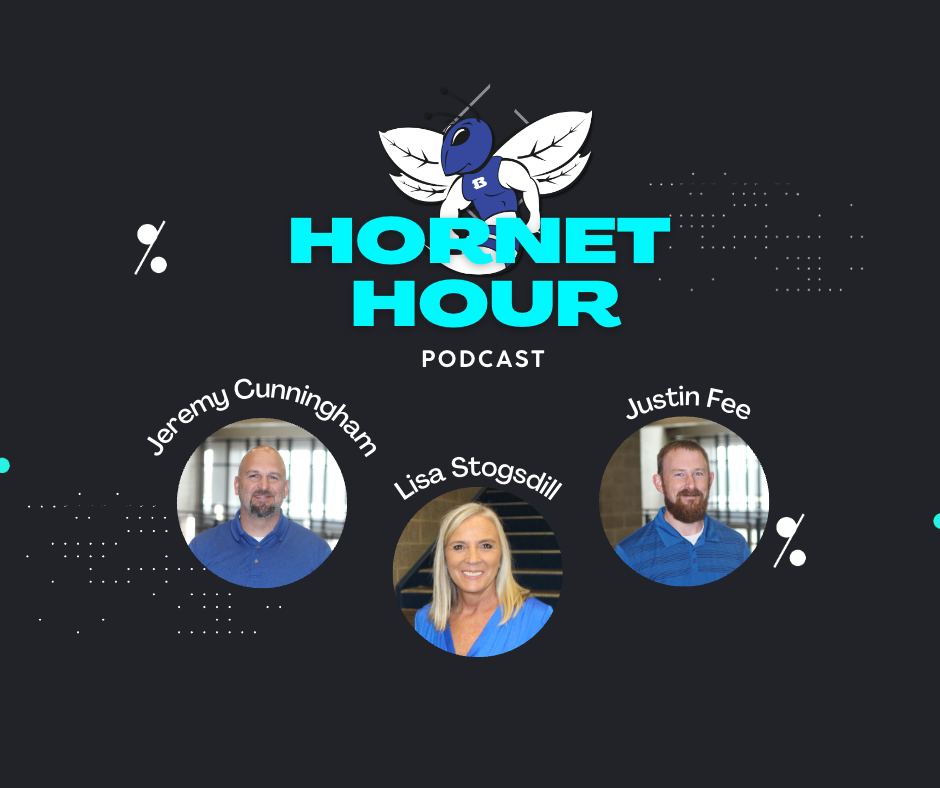 Join us Friday, December 2 in sending the Hornets off to War Memorial for the 7A State Championship Game! The team will leave the Field House at 4:15pm. Parents, fans and supporters are invited to line both sides of Bryant Parkway down to Raymar Road by 4:10pm. Parking will be available at the Bark Park (intersection of Shobe Road and Bryant Pkwy). Bring signs and banners … make it festive! Cheer and wave to support our Hornets in their #DriveForFive. #212 🏆🏆🏆🏆🏆

Eli Matthews, a senior at Bryant High School, was selected to join The Macy's Great American Marching Band for this year's Thanksgiving Day Parade. The Macy's Great American Marching Band, which has been a part of the Macy's parade since 2006, is comprised of 185 select students from across the United States. Selection for the honor of marching with the band followed a rigorous process that included a written application and videotaped music and marching auditions. We 💙 seeing our Hornets on the national stage! Great job, Eli. 🎺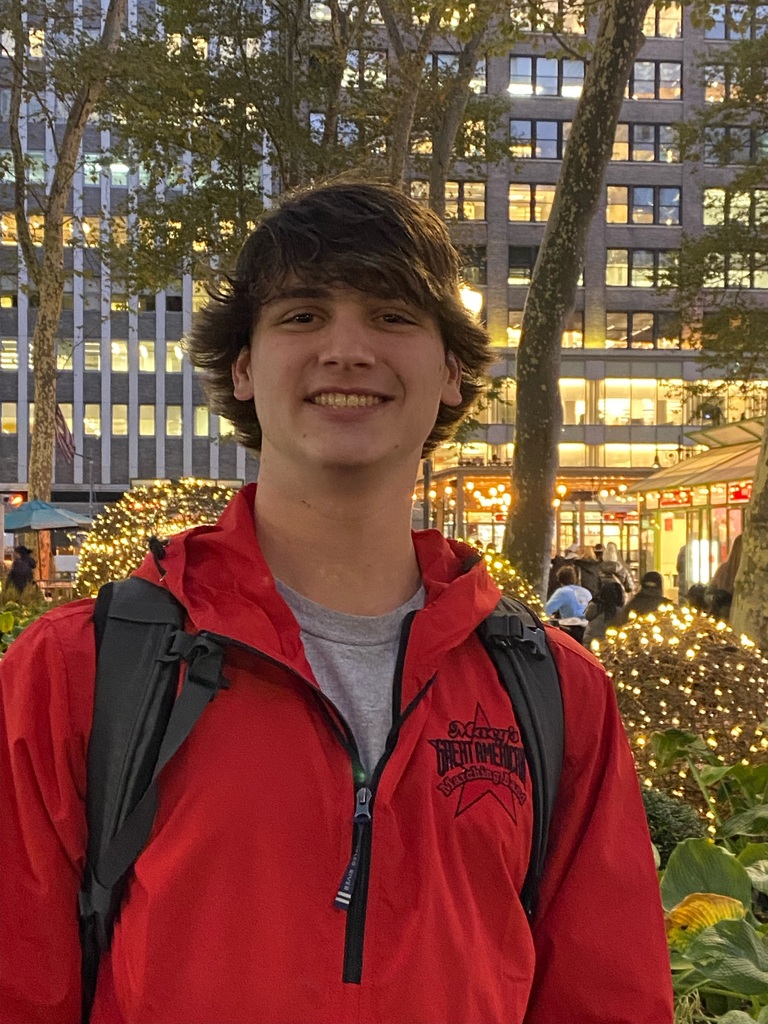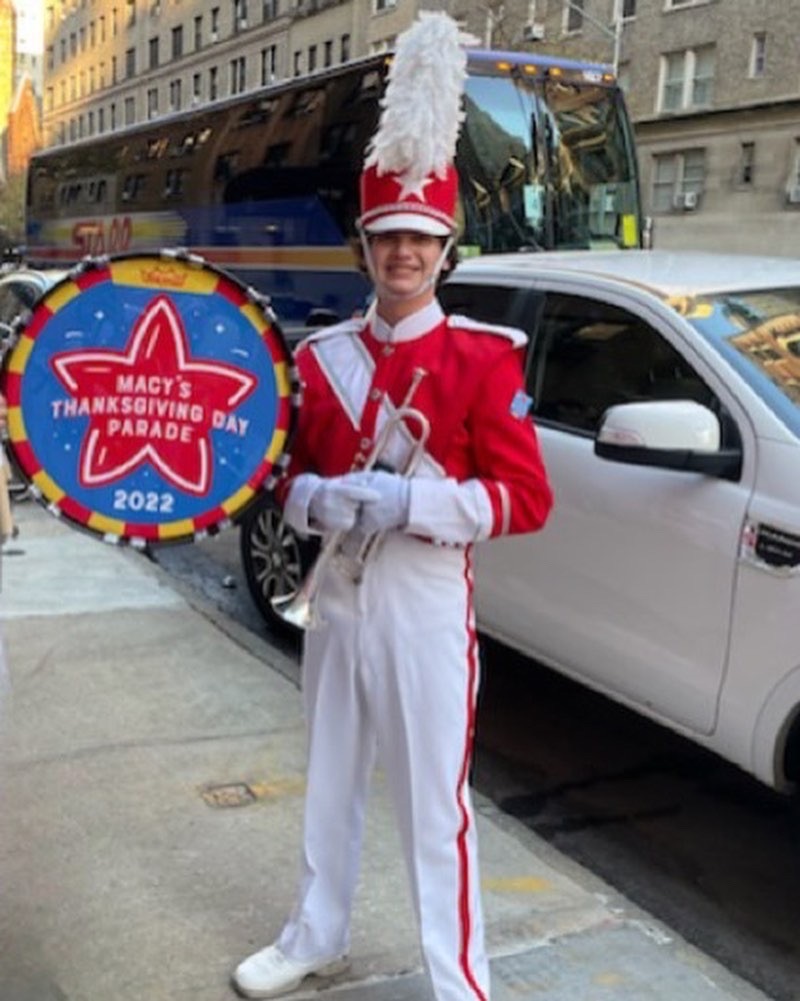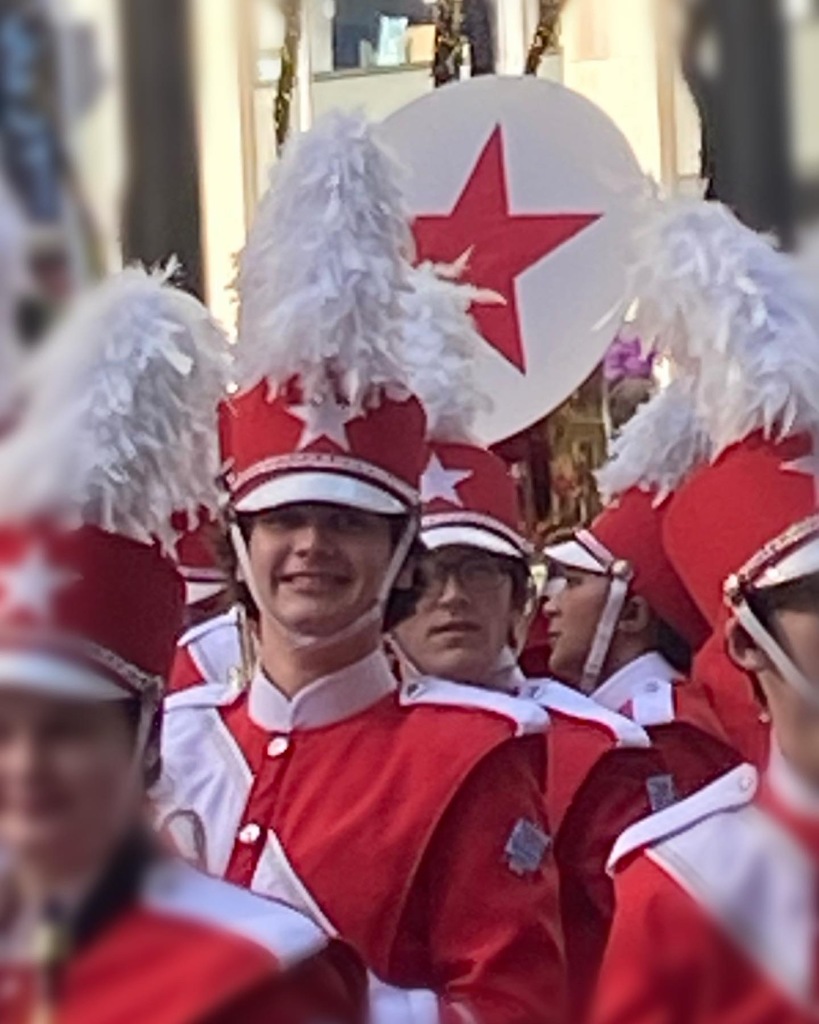 IT'S GAME DAY! Come out and support your Hornets in the #DriveForFive! 🏈 🏆 BRYANT VS CONWAY Friday, November 25, 7pm, Hornet Stadium Tickets online ONLY:
https://gofan.co/app/events/803625?schoolId=AR4648
Live stream will be available on the Bryant Athletics app or at bryantathletics.com/broadcasts. #GoHornets #212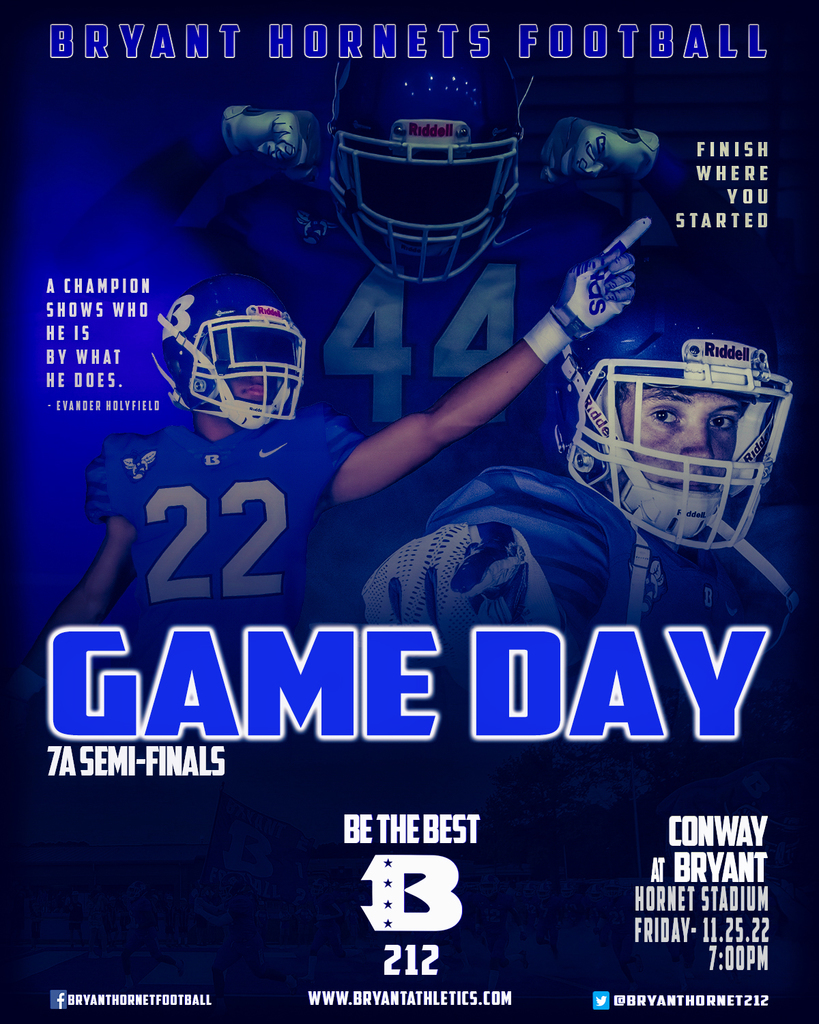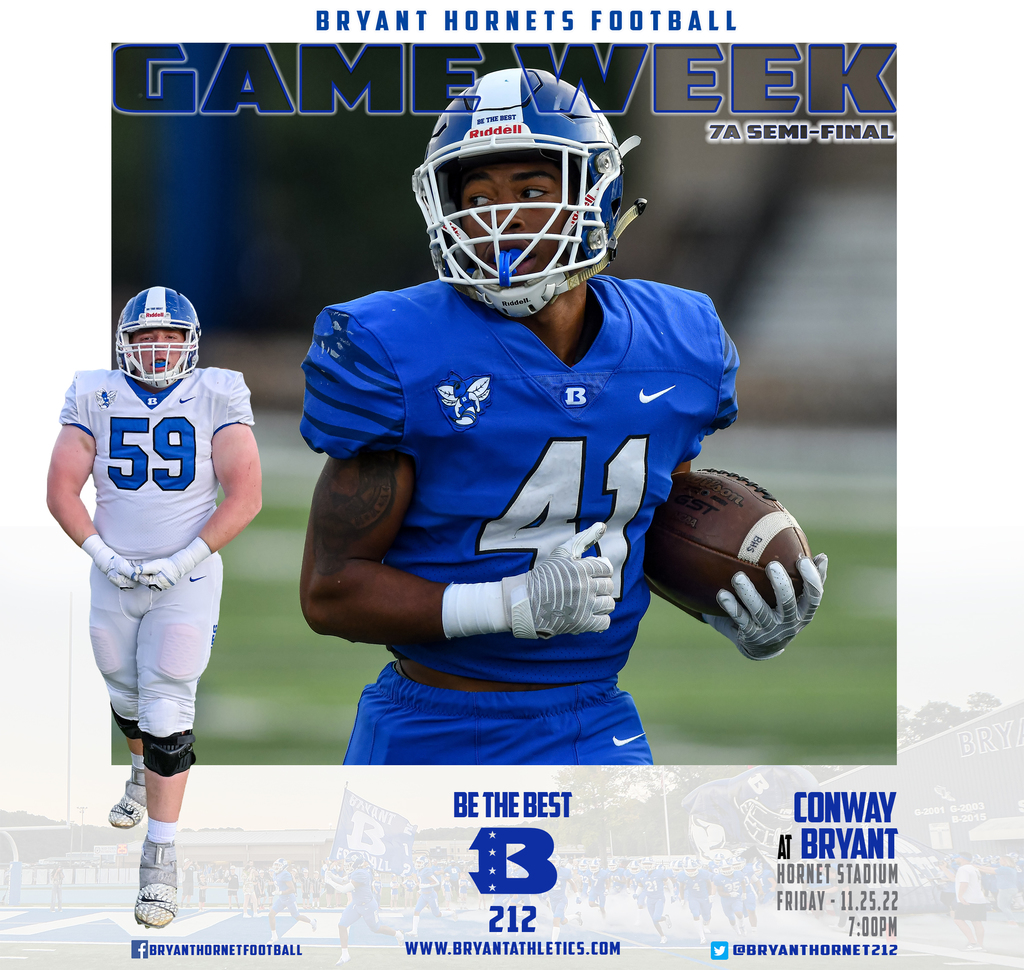 Bryant Schools will be closed November 21-25. We look forward to seeing our Hornets on Monday, November 28.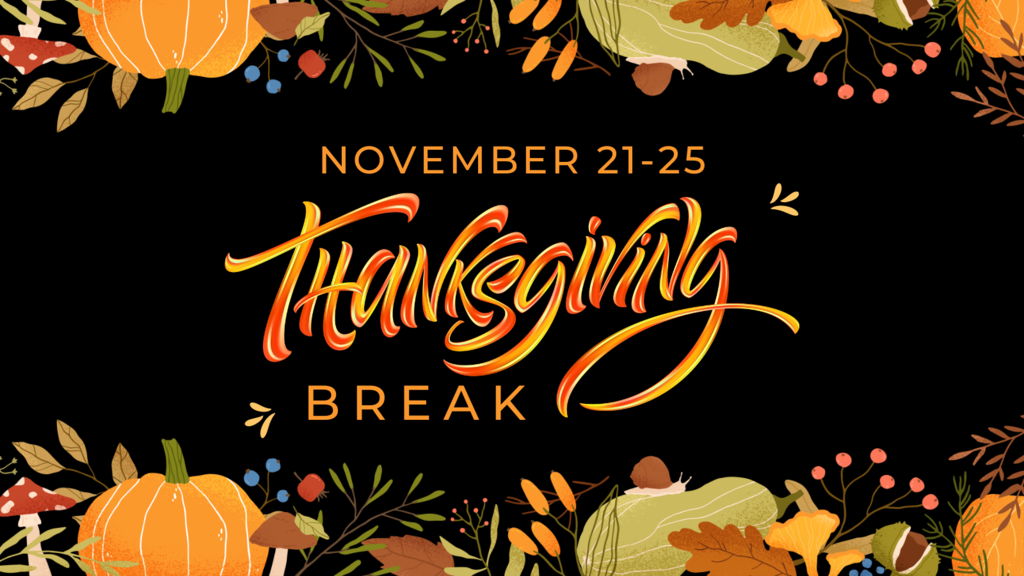 We are so appreciative of all the substitute teachers willing to fill in when a full-time teacher needs to be out for the day or extended leave. Kelly Education is always looking for substitute teachers for our district: 
https://bit.ly/3zpxobz
.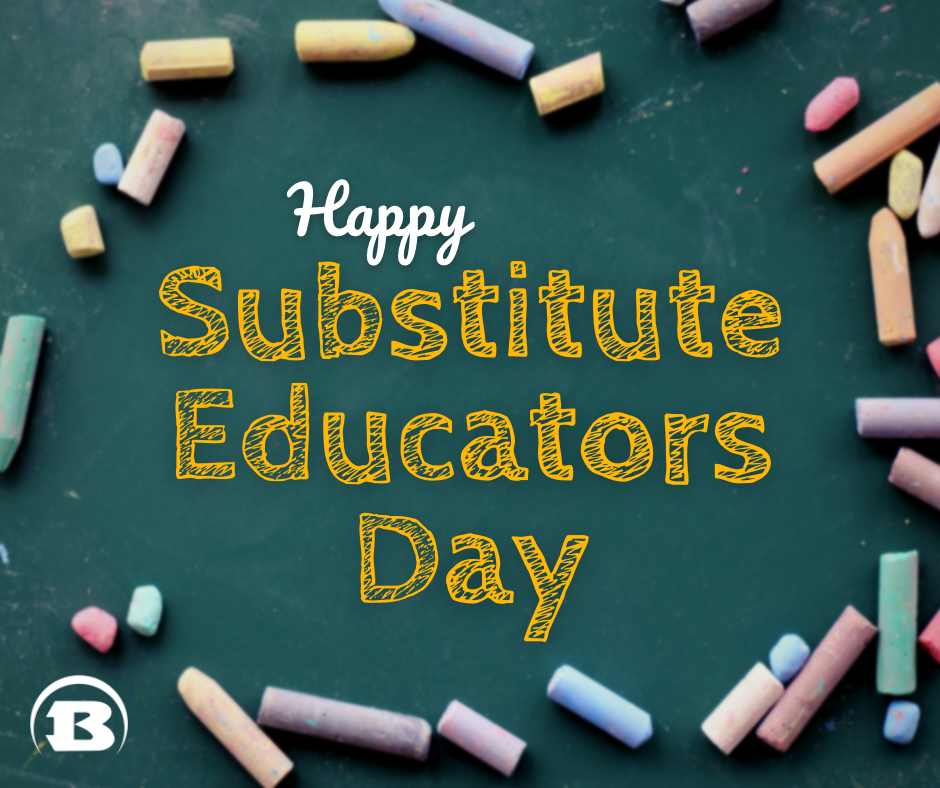 Tanner Oglesby, BHS Director of Choirs, was chosen by his peers to receive the Arkansas Choral Directors Association (ArkCDA) Region 3 Choral Director of the Year at the Senior High All-Region Clinic on November 12. He will now be considered for the state-wide Distinguished Director of the Year, which will be announced in February. Congratulations to Mr. Oglesby! #BryantProud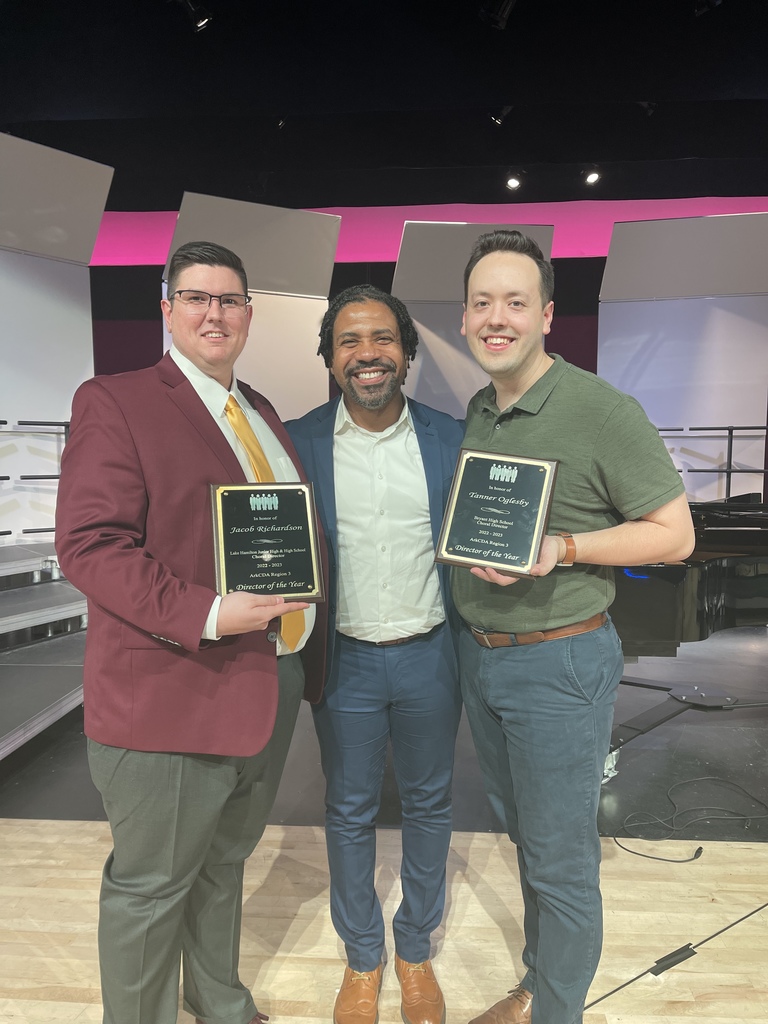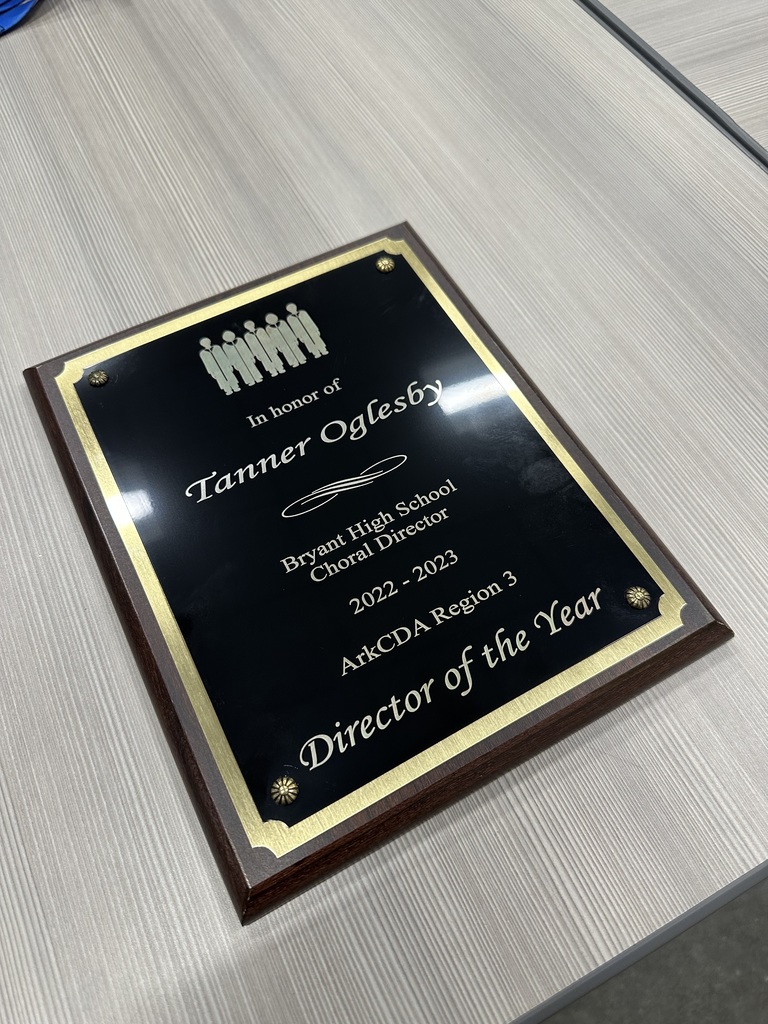 BJHS Robotics traveled to Russellville to compete in the "Whirlwind Wallop," their first tournament of the season. Teams earned amazing results: 1338B: Excellence Award for Best Overall Robot 1338G: Tournament Champion  1338X: Design Award 1338B: Skills Champion Award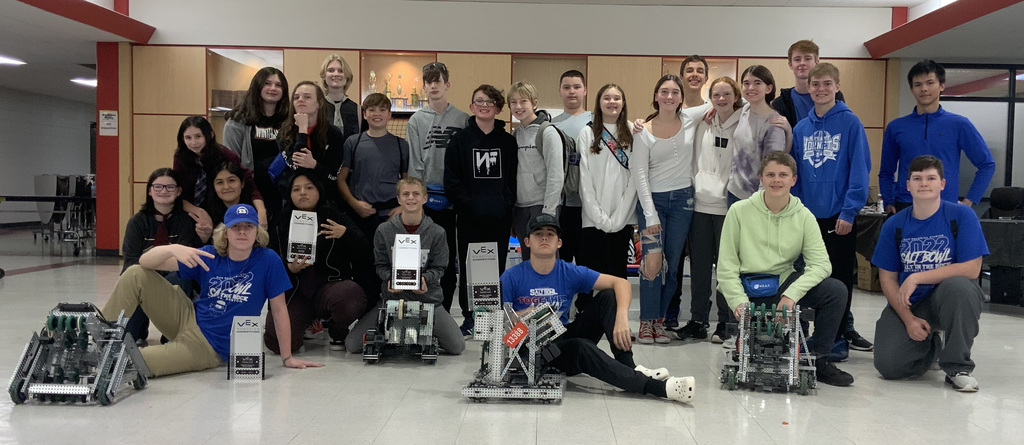 Bryant students created artwork, cards and letters of encouragement for service members of the Arkansas National Guard in honor of Veterans Day. We are so thankful for the many who sacrifice for and serve our great nation! 🇺🇸